Tony Dungy is still seeking some sort of clarity and consistency from NFL referees after the D.J. Moore debacle. Last week, the Carolina Panthers wide receiver removed his helmet in celebration of what should have been a game-winning 62-yard touchdown catch. However, he was penalized for it. The kick was pushed back and subsequently missed.
This week, Jalen Ramsey removed his helmet in celebration of a touchdown-saving play and the Los Angeles Rams star wasn't flagged for it.
•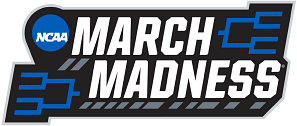 The NFL insisted in the wake of the controversy that its referees had made the correct call on Moore. The rules state that a player cannot take off their helmet on the field of play to celebrate (though many believe the penalty was incorrectly applied to Moore and should have gone to teammates who removed their helmets). Dungy is asking why the same crew did not treat the second incident the same.
This may be down to judgment on the part of the referees and it certainly is an inconsistently called penalty. However, Dungy and many other NFL analysts are seeking clarity on this.
This penalty is not seen very often, but the situation has arisen in consecutive weeks now. It also may have cost the Panthers the win and first place in the NFC South, at least for a week.
It's rare that a penalty almost directly translates into a loss, and it's even more rare that that same loss-inducing penalty is controversial. This is why so many are demanding that the NFL figure this situation out.
---
Why D.J. Moore might not have been at fault for the penalty
One thing that has been made clear in this entire situation is that the penalty was correctly applied in the Panthers' game against the Atlanta Falcons.
Senior V.P. of Officiating Perry Fewell spoke on ESPN's Monday Night Countdown. He said that the penalty was correct, but the applicable player may not have been:
"We see #84 and #73 and, unfortunately at times game officials announce the wrong number when we have multiple violations. So [Moore] was not in the field of play when he initially took the helmet off. But there were multiple players in the field of play when they took their helmets off."
If this controversy persists, the NFL may be forced to change things or make a clear and concise statement on how and when the call should be made.
If you use any of the above quotes, please credit ESPN's Monday Night Countdown and H/T Sportskeeda.
Edited by Zachary Roberts