The Denver Broncos and the New Orleans Saints finalized a massive trade to send head coach Sean Payton to Colorado, according to ESPN insider Adam Schefter.
The Broncos will send a 2023 first-round pick (originally owned by the San Francisco 49ers and later by the Miami Dolphins) and an early pick in the 2024 NFL Draft to acquire Payton, one of the most coveted head coach candidates in the current cycle.
Payton is expected to receive the NFL's biggest salary as head coach, a situation eased by new Broncos owner Rob Walton, one of the richest owners in the league.
•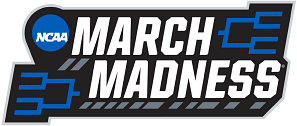 Denver pulled out all the stops to secure Payton, who will try and get the best out of quarterback Russell Wilson, for whom they traded three first-round picks in 2022 and who struggled to meet expectations the entire season. Former head coach Nathaniel Hackett was fired after just 15 games as he failed to make the most of Wilson's abilities.
Sean Payton spent his entire head coaching career with the New Orleans Saints and had an impressive 15-year stint from 2006 to 2021. He was suspended for the 2021 season. He led the Saints to their first-ever Super Bowl win in 2009 and also made two other NFC Championship Game appearances.
He's largely credited for the success of New Orleans' rebuild following Hurricane Katrina in 2005. He signed Drew Brees and the pair had a fantastic run that created one of the league's best offenses for a decade and a half.
What to expect from Sean Payton in Denver
The veteran head coach has one clear mission: make Russell Wilson one of the NFL's best quarterbacks once again.
The Broncos traded a lot of assets for Wilson, but he was one of the worst quarterbacks in the league in 2022, failing to meet expectations following such a huge deal and a large contract extension. For Denver, the hope is that pairing him with one of the league's best offensive minds will make him a star again.
There's a good roster assembled in Denver, so it's up to the head coach to make the most out of this situation. He's going to have a large salary and job security, so fans can understandably be excited about the hire.