When Deshaun Watson played in the Cleveland Browns' first preseason game, he was met with boos. Many fans were unsupportive of the Browns' decision to trade for and extend the quarterback. Guard Joel Bitonio said that for this season, it would be Cleveland against the world. This seems to be something of a rallying call for his teammates.
It seems that some Browns fans have embraced this idea too. Many are now rallying around Watson in the wake of his 11-game suspension. One fan was spotted outside the stadium selling rather crude merchandise.
•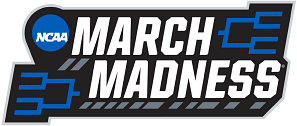 The shirts make light of the many sexual misconduct allegations Deshaun Watson faced, and NFL fans are none too pleased with it. Many couldn't help but voice their disgust. Here are some of the top comments:
Though it's unclear how popular the shirt is, at least one person has bought one.
---
Cleveland Browns quarterback Deshaun Watson faces an 11-game suspension
Initially, after months of deliberations, the Browns star was handed a six-game ban. The length shocked and appalled many, including the league offices. They decided to appeal the suspension, seeking a season-long ban. Ultimately, following a short period of time, a settlement was reached which extended the suspension to 11 games and a $5 million fine.
This was once again met with outrage as the NFL world wanted a lengthier suspension. 11 games doesn't fit the crime in the eyes of the majority. The quarterback had as many as 24 cases alleging misconduct filed against him in civil court.
When it comes to the Deshaun Watson saga, there's nothing more anyone can do as there are no more appeals or processes. The quarterback is set to take the field in Week 13 against his former franchise, the Houston Texans.
Watson will not be allowed to practice with the team until his suspension is completed. This will be interesting as by the time he suits up for his regular-season Browns debut, he will have missed 28 NFL games. He has already displayed a lot of rust in his sole preseason showing. Against the Jacksonville Jaguars, Watson completed one pass for seven yards from five attempts.
It will be interesting to see how he gets on when Week 13 rolls around.