Jonathan Gannon has been brought in as the Arizona Cardinals head coach with a simple remit. It's the same as most other coaches in the league: win games. However, it's easier said than done with a roster that's facing significant challenges.
He needs the players who are there to go beyond what's expectated of them. One way in which the coach can motivate his charges is through a speech. Jonathan Gannon came up with quite the rant in front of his players. He said:
"Who drove over here?... Who took the bus? Did you have fire in your gut?... We are here for a reason. Don't get that twisted... We're here for a reason: to win games.
•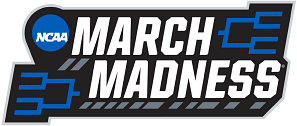 "So, if you didn't have that fire in your gut, you better light the fire pretty fast. Be who you are! Just understand, I'm looking for f**king killers."
---
Jonathan Gannon slammed by social media for his speech
It was a unique speech by the Cardinals coach, to say the least. What one's choice of conveyance has to do with lighting a fire in the belly remains unclear.
Social media was abuzz with their reactions as well. Here are some of the best reactions on X, formerly known as Twitter.
Jonathan Gannon could look towards Nick Sirianni on how to overcome a bad speech
Jonathan Gannon got this job as the coach of the Arizona Cardinals after his stint as the defensive coordinator for the Philadelphia Eagles. Last year, he was part of a team that went to the Super Bowl. Were it not for the Kansas City Chiefs, he might have come in here as a world champion.
His coach there, Nick Sirianni, did not have the smoothest start either. In his opening conference, the Eagles coach looked shaky and seemed to go on a ramble. It spawned vicious online mockery.
Two years down the line, they're among the favorites to win the Lombardi Trophy and win the NFC again.
Jonathan Gannon will be looking for a similar outcome. He knows this season is tough. Kyler Murray is yet to return to full fitness form injury. J.J. Watt has retired, and DeAndre Hopkins has left. Expectations are low as they stand.
He will know from his time with the Eagles, though, that things can change around in a couple of seasons. If Murray can use his legs to replicate how Jalen Hurts plays in Philadelphia and Gannon can use his defensive nous to stop the opposition from scoring, they could yet suprise many.