Carson Wentz would dearly love to play in the NFL again. That is not a surprise, given it is what every footballer dreams of.
At the start of the season, once the rosters were finalized, it did not look like he would get a call unless something drastic happened.
That's exactly how it went down. Aaron Rodgers, who was touted as the savior of the New York Jets, tore his Achilles in the first drive of the season. He is now out for the year and the Jets are reportedly on the lookout for a veteran quarterback. As a former Super Bowl winner, Carson Wentz certainly fits the bill.
•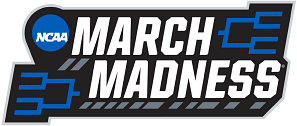 Social media was abuzz linking his name to the New York Jets and it seems the news also reached him. He decided to make a pitch to return to the NFL but took a distinctly novel approach.
Wentz has always been a keen hunter and he chose to equate that with throwing footballs on Sundays,
He posted on Instagram:
"Throwin' darts in the woods while waiting to throw darts on Sundays."
It was accompanied by a picture of a buck he had apparently killed along with his hunting gear.
NFL fans were not too kind on Carson Wentz's approach to getting back into the league. Here are some of the best responses on the platform.
Will Carson Wentz be an upgrade on Zach Wilson?
Amid all the speculation, it is important to see if Carson Wentz should be considered over Zach Wilson, who is now the New York Jets starter. Since 2021, Wentz has thrown for 38 touchdowns and 16 interceptions in 25 games.
Wilson, meanwhile, has thrown for 16 touchdowns and 19 interceptions in 23 games. So, while the former Washington Commanders quarterback might not be elite, he could be considered an upgrade on the Jets' current starter.