Kansas City Chiefs star defensive lineman Chris Jones was recently featured on Travis and Jason Kelce's podcast, New Heights. The superstars dicussed an array of topics. One thing that got brought up was how Hill recently poked Jones by calling him out.
Jason Kelce mentioned to Jones that Hill recently tweeted a video of him making a block on Patriots' linebacker Josh Uche while calling Jones out. Jones had a funny response, trash-talking Hill back, saying that he has little man syndrome.
"Listen, Tyreek weigh a buck 80, probably a buck 40, honestly. Tyreek is just too small, man. I would fu**in pluck Tyreek, and he will fall over bro. You better stick to catching the ball bro. I don't think you wanna get in the trenches. Bro I'mma toss Tyreek bro."
•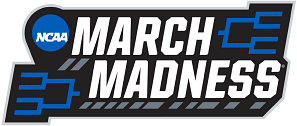 "You know Tyreek just be talking, man. Something like he can't wait to do this in Arrowhead, get outta here bro. Tyreek is very competitive man, and I'm like, Tyreek is not even five foot. You think I'mma let this little motherf***** talk sh** to me? Like, Tyreek, like he got the little man syndrome man. Little mans they be talking bro, and Tyreek, you couldn't tell him he's not 7 foot bro."
---
Tyreek Hill said he's going to be Kansas City Chiefs' worst nightmare later this year
The Miami Dolphins face the Kansas City Chiefs in Week 9 this season. The game will be played overseas in Germany at the Deutsche Bank Park.
Earlier in the off-season, Hill told his former Chiefs teammates Anthony Sherman and Gehrig Dieter, via FanNation, that he's going to be Kansas City's worst nightmare.
"Chiefs Kingdom, when the Miami Dolphins come to Arrowhead Stadium this year, guess what we gonna do? Guess what we gonna do? I hate to say it, man.
"I hate to throw up the peace sign against y'all. I hate to do it! But guess what? I'm gonna be y'all worst enemy that day. I'm gonna be y'all worst enemy that day."
The Dolphins enter Week 4 with a perfect 3-0 record while the Chiefs are 2-1. Both teams are contenders in the AFC and could meet for a second time in the postseason.
---
If you use any of the above quotes, please credit the New Heights podcast, Chris Jones, Tyreek Hill and H/T Sportskeeda.