Throughout the offseason, Chris Jones' contract extension has been a major concern for the Kansas City Chiefs. The Super Bowl champions have failed to strike a deal, due to which Jones has missed the entire training camp as well as the preseason games.
The star DT will not play in Week 1 vs. the Lions, and the whole team is concerned about him. Prior to the game, Jones was present at the Chiefs' annual Red Wednesday festivities to raise funds for children, and he spoke about his situation.
Here's what Jones said as per Nate Taylor:
•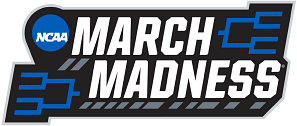 "I can't really talk about it," Jones said of the ongoing negotiations with the Chiefs. "Hopefully, we can get something worked out... I can play right now."
"Opinions are like but**oles. Everyone's got one and they all stink…you can't make everyone happy… I'm just asking for a raise."
FOX Sports analyst Nick Wright recently stated that the Kansas City Chiefs and Jones are nearly $9.5 million apart from agreeing on a deal. If that is true then the situation can stretch for longer, and the 29-year-old player has already said that he is willing to sit out till Week 8 if his contract terms are not agreed.
---
Chiefs could be without Chris Jones and Travis Kelce in Week 1
With how things currently stand, the Chiefs could be without both Travis Kelce and Chris Jones for their season opener against the Detroit Lions.
Kelce hyperextended his knee in practice yesterday, and while he has avoided a serious injury, the chances of him playing in Week 1 are quite bleak.
Patrick Mahomes will step on the field without the second and third-best player on the team, and it will be interesting to see how he will deal with it. Andy Reid will undoubtedly create a great game plan for the team, but it will be up to the young players on the team to perform well and come away with a win.
George Karlaftis and rookie Felix Anudike-Uzomah could play a huge role in Jones' absence, while Nick Bolton will be the leader of the defense alongside L'Jarius Sneed.
---
Edited by Abhimanyu Chaudhary