CJ Gardner-Johnson is a safety for the unbeaten Philadelphia Eagles, and he plays a major role in their all-conquering 2022-23 NFL season. Gardner-Johnson has been on a tear since he was traded from the New Orleans Saints, who drafted him 105th overall in the 2019 NFL Draft.
The fourth-year pro has been putting up career numbers across the board. The potential Pro Bowl selection has proved to be an instrumental addition by the Philadelphia Eagles this past offseason.
However, for a brief moment in the Eagles' Week 6 matchup against the Dallas Cowboys, it looked like Gardner-Johnson's spectacular season was coming to a halt. The Philadelphia defender injured his hand and needed to receive treatment off the pitch, causing Eagles fans to hold their collective breath.
•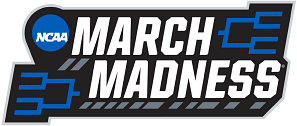 Thankfully, the safety returned late in the third quarter, partaking in several defensive snaps. Unfortunately, after the injury, Gardner-Johnson was still clearly in pain as he barely managed to finish the game.
---
Should you trade CJ Gardner-Johnson?
CJ Gardner-Johnson is undoubtedly a key component in the remarkable turnaround in Philadelphia. Unfortunately, his injury does not look good.
Hence, you will likely have to trade out the safety for a defensive back that will be available for Week 7 and potentially beyond. However, you could hold on a little before making the decision as the Philadelphia Eagles' medical team has not announced the results of scans on his hand yet.
We recommend benching Gardner-Johnson for the time being; it's worth waiting to see what transpires.
---
CJ Gardner-Johnson's Possible Replacements for Week 7
Although CJ Gardner-Johnson will be tough to replace, the NFL fantasy league always has alternatives, so it's up to you to make a calculated pick. In our opinion, two players would help hold forth until Gardner-Johnson is back. The two players are Jalen Ramsey of the Los Angeles Rams, and Antoine Winfield Jr. of the Tampa Bay Buccaneers.
Jalen Ramsey needs no introduction as the perennial Pro Bowl cornerback is one of the most feared defenders in the league.
Unfortunately, Ramsey has not had a great season by his standards. Despite this, selecting him isn't the worst thing you could do, as the Rams will likely come out of their snap before things get worse.
Then there's Antoine Winfield Jr., a gem of a defensive back. Winfield Jr. is coming into his own this season as the Tampa Bay defensive stalwart has a knack for acrobatic interceptions and taking his assignments out of games.
Edited by Nicolaas Ackermann