Cooper Kupp's injury in Week 10 has spelt doom for the wide receiver for the next month, but could it ultimately end his season?
Speaking on Fantasy Football Happy Hour, NFL analyst Matthew Berry predicted the Rams to come out flat without the player. Here's how he put it:
"Well, and that's the concern here, right. So their upcoming schedule is at New Orleans, at Kansas City, home to Seattle, home to Vegas. You don't feel good about the Chiefs or the Seahawks game. Can they beat New Orleans on the road? Maybe."
•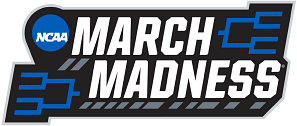 He continued, explaining that there will be no reason to rush Kupp back if the team is already eliminated from the playoffs:
"Can they beat Las Vegas at home without Cooper Kupp? Maybe. But like the fact of the matter is, is over the next four games, if they go 2-2, even 1-3, he's their franchise guy... Has he played his last game for the Rams? Even if he's 'healthy' enough to come back in Week 14 or Week 15, if the Rams are out of it, why are you bringing him back?"
Cooper Kupp's injury history
Cooper Kupp was one of the most productive receivers in the league last year and has always been consistent on the field. However, his health hasn't been perfect. If his ankle injury effectively ends his season, it would bring the count to two seasons that have ended early for the player due to injury.
In 2018, he suffered an ACL tear that held him out for the season. That year, the Rams reached the Super Bowl and lost, but the receiver played in just eight games. While the nearly 2000-yard season last year will be remembered by Rams fans forever, 2022 could be one to forget.
If Kupp doesn't step onto the field this season, his 812 yards and six touchdowns would rank as the second-lowest of his career in both categories. Will the Rams put him back into the lineup for the regular season's final gasp or will the historically win-now team take a future-first approach with their star?
If any of the above quotes are used, please credit Fantasy Football Happy Hour and H/T Sportskeeda.