As the Kansas City Chiefs prepare to take on the Philadelphia Eagles, they will be trying to imbibe Rocky Balboa's message of winning. As the iconic character says in the movies:
"It ain't about how hard you hit. It's about how hard you can get hit and keep moving forward; how much you can take and keep moving forward. That's how winning is done!"
For Philadelphia fans, Rocky has a special meaning. Sylvester Stallone's iconic character trained on the steps of the Philadelphia Museum of Art and put the city in the minds of many fans across the globe. In honor of that, the city has a nearly nine-foot-tall Rocky Balboa statue that serves as the center for many celebrations.
•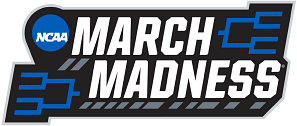 It attracts detractors as well. Generally, other teams have tried to claim that they own Philadelphia by dressing the statue in their paraphernalia. As the Kansas City Chiefs get ready to take on the Philadelphia Eagles in the upcoming Super Bowl, they have done the same and placed their colors on the statue.
It's a game of brinkmanship, but the statue looks over Philadelphia in more ways than one. It might turn out that this act is what dooms the Chiefs and lets the Eagles take away the Lombardi Trophy.
---
Examining the Rocky Curse: Have the Chiefs already blown their chances against the Eagles?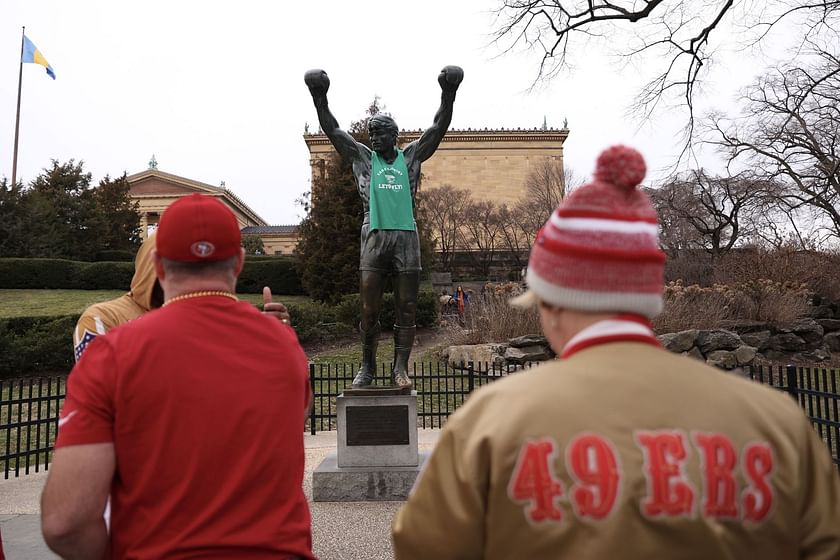 So far, the Eagles have defeated every team that tried to put their colors on the Rocky statue. The last three teams to pull off the stunt in the playoffs are the San Francisco 49ers, New York Giants and Minnesota Vikings. They all scored just seven points and lost.
The curse goes beyond just in the playoffs. The last time the Eagles made it to the Super Bowl, they faced the New England Patriots dynasty led by Tom Brady. Yet, the Eagles emerged victorious by winning their first Super Bowl. It remains Tom Brady's only Super Bowl loss to a team not led by Eli Manning.
It remains to be seen if it is indeed the Chiefs fans who have draped the colors on the statue. Tight end Travis Kelce has been emphatic in saying that the statue is not to be messed with. Perhaps thinking that doing so might bring their team good luck, Philadelphia fans could be the ones who put the Kansas jersey on to the statue.
Kansas is already playing against the passing yards curse, the MVP curse and the Drake curse. The last thing they needed was the Rocky curse getting added to the mix.