In the 24-20 victory over the Kansas City Chiefs last week, Buffalo Bills' Dawson Knox collected three targets for 37 yards and his first touchdown of the year. After a one-game layoff, the tight end returned to the field to his customary low volume of targets.
Still, Knox made his return matter by catching the match-winning touchdown on a 14-yard Josh Allen pass with barely a minute left in the contest.
•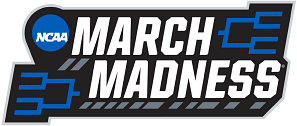 Although the TE has at least three catches in every one of his last four matches, he will continue to be a TD-dependent fantasy prospect after Buffalo Bills returns from their Week 7 bye.
Dawson Knox scored five of his nine touchdowns in the first five matches of the campaign in 2021, which was a career-high total. However, he is an all-or-nothing type of guy in a team with stronger generals and receiving weapons like Jamison Crowder, Stefon Diggs, and Gabriel Davis.
Last year, Knox had his best season in the NFL, surpassing all previous achievements. Although he only missed two matches, Knox still had the 20th-most targets among the TEs.
He also tied for fourth place at the position with 19 red-zone targets and tied for the league lead with nine TDs. There is no reason to believe the Bills will alter Knox's position this year, given how well their strategy worked last year when they averaged 28.4 points per game and won the AFC East.
Many players enjoy taking full advantage of Josh Allen's playmaking skills by throwing the ball downfield to Gabriel Davis and Stefon Diggs, despite Knox and Allen's evident red-zone rapport. Knox provides a good balance between speed and size.
Considering his combination of size and quickness, as well as his starting position in a potent offense, Knox still has some explosive potential.
Dawson Knox grabbed his first touchdown of the year while being fit enough to play 85 percent of the snaps. As a result, he's worthy of consideration in fantasy leagues as long as he's paired with Josh Allen.
Dawson Knox timeline
Dawson Knox enrolled as a walk-on fullback at the University of Mississippi in 2015, and during his time there, he collected 39 receptions for 605 yards.
With the 96th overall choice in the third round of the 2019 NFL Draft, the Buffalo Bills picked Knox. 2019 saw Knox accept a rookie contract with the group.
In 2021, Knox assumed a larger role on the Bills' offensive line. He received two touchdown passes on Thanksgiving Day against the New Orleans Saints to bring his total for the season to 7, breaking Buffalo's team record for a tight end's most touchdowns caught in a season.
Knox is currently one of the highest-paid tight ends in the NFL after the Bills extended his contract by four years and $53.6 million in September 2022.
Edited by Akshay Saraswat