The New Orleans Saints brought in quarterback Derek Carr this offseason on a four-year, $150 million contract. They signed him after veteran play-caller Andy Dalton joined the Carolina Panthers, who happened to be their Week 2 Monday Night Football opponents.
Saints fans saw Carr's signing as an upgrade, considering he passed for at least 4,000 yards in four of his last five seasons. However, the downside is that he had 14 interceptions in 2021 and 2022. He added another pick on Monday.
---
•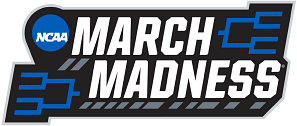 NFL fans criticize Derek Carr for throwing an interception on MNF
The New Orleans Saints were locked in a tight battle against the Carolina Panthers in the first half of their Monday Night Football encounter. Hoping to build on their 6-3 lead, Carr threw a pass intended for wide receiver Chris Olave.
It turned out to be a terrible decision in the end, as three Panthers defenders were in Olave's vicinity. Safety Vonn Bell, another one of the Panthers' new signings for 2023, read the play, leading to an interception. While Bell was brought down quickly, the damage had already been done.
That sequence had one football fan commenting:
"why is Carr still an NFL quarterback"
Another Twitter user chimed in with:
"It's Derrick Carr what u expect"
Here are some more reactions to Derek Carr's intercepted throw:
Carr also threw an interception to Amani Hooker during their Week 1 game against the Tennessee Titans. Despite that turnover, the Saints edged the Mike Vrabel-coached squad in their season opener, 16-15. Carr also threw a touchdown pass to Rashid Shaheed.
As impressive as Carr's stats were when he was with the Las Vegas Raiders, the team didn't win a playoff game in two appearances.
---
Will Jameis Winston take over from Derek Carr?
Derek Carr has now thrown two interceptions in as many games to start the 2023 season Committing more turnovers in succeeding games could lead head coach Dennis Allen to bench Carr for Jameis Winston.
The New Orleans Saints also have Taysom Hill in their quarterback depth chart. They have used Hill as a tight end in previous seasons.
Before joining the Saints, the Raiders selected Carr in the second round of the 2014 NFL Draft. He was a four-time Pro Bowler with Las Vegas, including last year when he had 305 completions for 3,522 yards and 24 touchdowns.
Edited by Lance Fernandez