Derek Carr's future is still unknown, but it has become a bit clearer as his brother, David Carr, has provided an update. He said that it is pretty much decided that Derek Carr is not going to remain with the Las Vegas Raiders and that he is going to try to go to another team as their starting quarterback.
David Carr said a trade is in the works and is being finalized, but even after that Derek will need to sign off on it for it to go through. David said that this is still going to take some time and it will all become clearer in due course. He all but confirmed that the Raiders are looking for a new quarterback and he namechecked Tom Brady as one of the possibilities. Here's what he said:
"But look, let's be honest, it's my brother! And he is going to go find another job. He is going to try play quarterback in the NFL again with another team and right now it's a little touchy."
•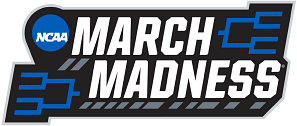 "There's some things going on. They are trying to work a trade. Derek has to accept the trade... We are going to wait, Derek's going to find a new team. The Raiders are going to move on. The Raiders will have a new quarterback, maybe it's Tom Brady... We will see what happens after the dust settles."
Derek Carr and the Las Vegas Raiders: how did it come to this?
Based on the above, it seems like Derek Carr's time with the Raiders is almost certainly up. They finished 6-11 this season, coming third in the AFC West. That's not what they had in mind going into the season after making the playoffs and acquiring Davante Adams.
Ultimately, what seems to have cost Derek Carr the job is that the Raiders believe they have a team to win right now. Unfortunately, Carr does not seem to fit into the system that new head coach Josh McDaniels has in mind. Jarrett Stidham (the backup quarterback who was named starter for the final two games of the season) seemed to play better than Carr.
It might have convinced the Raiders front office that a quarterback who understands the system (like Stidham did and Tom Brady certainly does from their time in New England) is needed. It looks like it will come to fruition very soon and we will see Derek Carr move on to pastures anew and get another chance with a quarterback-needy team in the NFL.