Last night, the Kansas City Chiefs got their revenge on the Cincinnati Bengals with a 23-20 victory that sent them to the Super Bowl. Going into the AFC Championship rematch a year ago, the Bengals were overconfident as they boasted a 3-0 record over the Chiefs last year.
After the Chiefs' victory over the Bengals last night, Chiefs tight end Travis Kelce delivered a savage message to Cincinnati Mayor Aftab Pureval. Before their game this past week, Pureval posted a video online, jokingly asking Joe Burrow to take a paternity test to see if he was Patrick Mahomes' father.
•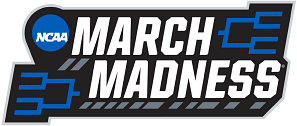 In a post-game interview following their victory at Arrowhead Stadium, Kelce delivered the following message to Pureval:
"How about this beautiful trophy? I got some wise words for that Cincinnati Mayor, know your role and shut your mouth, ya jabroni."
Kelce then ended his interview by singing the Beastie Boys song, "You gotta fight."
Pureval saw the video and message and said that he deserved it while congratulating the Chiefs and saying how proud he was of the Bengals for the energy they had all season.
The Kansas City Chiefs will have a chance at winning their second Super Bowl in the last five years
The Kansas City Chiefs have been one of the best teams in the NFL in the last 10 years. They will be making their third Super Bowl appearance and have a chance to win a second in the last five seasons.
During the 2019-20 season, the Chiefs made it to the Super Bowl and defeated the San Francisco 49ers, 31-20, securing their first Super Bowl victory in the Andy Reid-Patrick Mahomes era.
They made it back to the Super Bowl the following season and lost to the Tampa Bay Buccaneers, 31-9, in disappointing fashion.
The Super Bowl against the Eagles will give them their second opportunity to become champions and will feature a brother vs. brother game between Travis Kelce and Jason Kelce, which is the first time that's ever happened in NFL history.
As of now, the Eagles are two-point favorites in Jalen Hurts' first Super Bowl appearance. The game will be played on Sunday, February 12th, at 6:30 p.m. ET at State Farm Stadium in Glendale, Arizona.