Deshaun Watson made his long-awaited home debut on Saturday in the best possible fashion. He helped lead the Cleveland Browns to a win to improve to 6-8 on the year and keep the slim playoff hopes alive.
Yet the 13-3 victory did not exactly feature a legendary performance from the quarterback. He finished 18/28 for 161 yards and threw for the only touchdown in the game. The defense was the reason the Browns cruised to victory, which is a rare fact to type out this season.
Cleveland is now 2-1 with Watson under center. However, fans are still waiting for him to live up to the hype of his $230 million deal.
•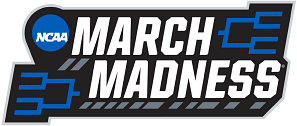 Fans are waiting for Deshaun Watson to arrive
Browns fans continue to hear the same facts, or excuses, about the new franchise signal-caller. He was off for nearly two full years and had to return this season in Week 13, without a traditional preseason to ramp up to full-game speed. He also made his return on the road against his former team in the Houston Texans.
Saturday marked his first home game, and his stats actually went down from last week's loss against the Cincinnati Bengals. Yet the weather was freezing, and most importantly, he did not turn the ball over like he did in his first two games back.
Just getting wins will endear him to the fanbase at this point. The problem is that below-average performances from him could mean another losing record if this carries over into 2023. Jacoby Brissett provided admirable quarterback play in the first 11 games of the year, and because of defensive woes, the team had a 4-7 record.
If the defense does not improve, Watson may have to play at a Pro Bowl level just to have the Browns in contention in the division. And that is assuming a return to that level of play is still possible for him after his long absence.
The 11-game suspension meant the entire organization began focusing on 2023, with 2022 as an evaluation period for the entire roster. They would have taken a playoff berth if it came, but firings won't be happening because they miss out.
A win over the Ravens gives fans optimism heading into the holiday season for what Watson can do next. But if he fails to bump up his stats next week, even in a win, fans may be wondering if he will ever live up to the hype in Cleveland.