DeShone Kizer was the backup quarterback for Aaron Rodgers during the 2018-19 NFL season for the Green Bay Packers. In a recent interview, Kizer spoke about meeting the Packers star upon his arrival. He mentioned one of his initial encounters with Rodgers. Kizer said the four-time NFL MVP allegedly wasted no time pressing him on his beliefs regarding the terrorist attacks on September 11, 2001.
Kizer said:
"[He] shut the door and the first thing that comes out of Aaron Rodgers' mouth was, 'You believe in 911? You should read up on that.'"
•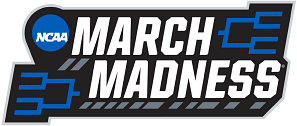 Kizer added:
"And then we just started learning up about the playbook, and I was like, 'Wow, I don't know where this is going.'"
Kizer noted in the interview that Rodgers' 911 comments were a bonding exercise between the two of them:
"What it ended up being was a thought experiment where he wanted me to go back and look into some of the conspiracies around it. We really bonded over that and started sharing some books, and we started talking about some other things - some history, some business, some finance."
In that lone season with the Packers, Kizer played in just three games, throwing for 187 yards and two interceptions. For the former Notre Dame star, that season was more about what happened off the field than on it.
---
DeShone Kizer and his NFL career
DeShone Kizer was drafted by the Cleveland Browns in the second round of the 2017 NFL Draft. In his lone season with the Browns, the quarterback started 15 games, throwing for 2,894 yards, 11 touchdowns, and 22 interceptions.
His 22 interceptions led the NFL in the 2017-18 season and were the most thrown by a Browns quarterback in their rookie season. After each of his lone seasons with the Browns and Packers, he played for the Tennessee Titans and Las Vegas Raiders.
---
Where is DeShone Kizer now?
Kizer is the founder and CEO of the company One of None.
It is a marketplace for "Hybrid" limited editions across fine art, fashion, and collectibles.
---
If you use any of the above quotes, please credit TMZ and H/T Sportskeeda.
Edited by Nicolaas Ackermann