The San Francisco 49ers have one of the most complete rosters in the NFL, and defenses have headaches when matching up and going against their offense.
Their offense features a top-five running back in Christian McCaffrey, a top-three tight end in George Kittle, and a top-10 wide receiver in Deebo Samuel.
What makes these playmakers so special is their ability to make plays once the ball is in their hands. The 49ers, led by head coach Kyle Shanahan, are one of the most creative teams in the league and utilize their guys in different ways.
•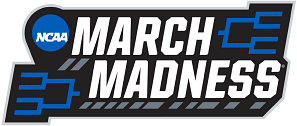 Former Philadelphia Eagles linebacker Ike Reese joined Sportskeeda's The Ballfather project and discussed how the 49ers use Christian McCaffrey and Deebo Samuel differently to confuse defenses.
Reese said:
"If I'm Jonathan Gannon, I would do everything based off of personnel groupings. So in other words, if they're going to go with a base personnel, and then they decide to put Deebo at running back and McCaffrey, at wide receiver, then just treat McCaffrey like the wide receiver and Deebo like the running back so that you don't confuse yourself with everything, because that's really what they're trying to do."
"They're trying to confuse a mistake. So that would be my first thing. And then secondly, they get the ball out of Brock Purdy's hands quick, and they get the ball into their playmakers hands. Tackling, we got to tackle Deebo, never really goes down with the first guy ever."
Reese added that the Eagles will have to get to the 49ers offensive playmakers quick to shut down their ability to run after the catch.
"So we got to tackle well when these guys get the ball in their hands, all of their guys, whether it's Deebo, Christian McCaffrey, Brandon Aiyuk or George Kittle, they're all very good after they catch the ball. So we got to rally to the football and make sure we're not allowing these guys to break tackles and get down on the field. Because they don't throw the ball deep, they feel everything is quick."
The San Francisco 49ers made it to the NFC Championship with their third-string quarterback, Brock Purdy
The San Francisco 49ers have treked an unusual path to the NFC Championship game.
They began the season starting second-year quarterback Trey Lance before turning to veteran backup Jimmy Garoppolo after Lance suffered a season-ending ankle injury.
Garoppolo then got injured in Week 13, with a foot injury versus the Miami Dolphins, forcing the team to turn to rookie third-string QB Brock Purdy.
Since then, he finished the regular season 5-0 and is currently 2-0 in the playoffs. He's thrown for over 1,900 yards and 16 touchdowns to just four interceptions.
He'll face the biggest challenge of his life this Sunday on the road versus the Philadelphia Eagles.
---
If you use any of the above quotes, please credit Ike The Ballfather Podcast and H/T Sportskeeda.