The NFC Championship game turned into a bit of a blowout, and San Francisco 49ers quarterback Brock Purdy could only watch the majority of it from the sidelines.
Purdy got injured during the game and had to make way for fourth-choice backup quarterback Josh Johnson. Johnson himself was later concussed and Purdy had to return to the game despite his injury.
It was an unfortunate end to a fantastic season for the rookie sensation. Coming in as the last pick of the NFL Draft, he took over from the injured Jimmy Garoppolo midway through the season and guided them all the way to the conference championship game.
•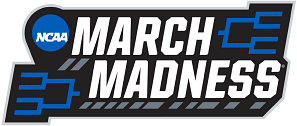 It was rotten luck for the 49ers. On Sportskeeda's "The BallFather Podcast," Mike Smith, the winningest coach in Atlanta Falcons history, said he felt sorry for Purdy and the Niners.
"I feel for the San Francisco 49ers. How many seasons can a playoff team have the injury bug like they've had at the quarterback position? The fourth time, it was, you know, this is almost an impossible situation having to play with a career backup job.
"Then he gets injured and the quarterback that got injured before, he's got to go back in the game. Purdy's had a great season, it's been a great story. He won eight games in a row so to leave them, you know, to leave the game with that injury and then get forced to return (was unfortunate)."
Mike Smith proposes a novel solution so that the Brock Purdy fiasco is not repeated
Coach Mike Smith offered a solution to such injuries in the future. He advocated having an emergency quarterback who can take over in such situations.
He said:
"I've got to say this, I think we need to have the emergency quarterback come back and we'll talk about that a little bit later because once Purdy went out, there was no chance. And for them not to have to play in the championship game and only attempt two passes in the second half after Johnson went down with the concussion, that's just not right.
"You know that we can't do that. For teams to to fight and fight and fight and then just have no chance of winning when you lose both your quarterbacks and you only got two on your roster (is disappointing)."
The NHL already uses emergency backup goalies and the NFL might want to borrow from ice hockey to give this idea some serious thought.