Tom Brady finally retired from football this week after 23 NFL seasons. The future Hall of Fame quarterback took to Twitter to announce the news on Wednesday, saying he is retiring "for good."
He didn't end his career with a Cinderella story, failing to go out on a high with a Super Bowl victory. Instead, he suffered a first-round playoff exit to the Dallas Cowboys while enduring a losing season with the Buccaneers.
•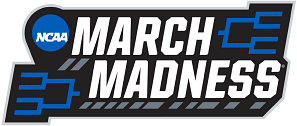 Former Super Bowl-winning quarterback Doug Williams joined Sportskeeda's "Ballfather" podcast to discuss what went wrong in Brady's final year with Tampa Bay.
Williams, an executive with the Washington Commanders who began his pro career with the Bucs, said Brady didn't have the right people to work with this season.
"If you give him everything he needs to work with," Williams said. "I think that's what happened this year. He didn't have ... the people that he had before.
"You go all the way back to when Randy Moss played with him and he got beaten by the Giants. You know, that game was a game of destiny for the Giants because they knew they had the world that they were supposed to win but they won it."
Williams was a two-time Black College Player of the Year who finished fourth in the 1977 Heisman Trophy voting from Grambling while playing for the iconic Eddie Robinson. Williams once coached against (and defeated) Peyton Manning in a high school playoff game in Louisiana.
"You know, I like watching quarterbacks, not just Black quarterbacks," Williams said. "I like to watch a quarterback. Aaron Rodgers is gonna do some things a lot of people can't do. Tom Brady.
"If you got a young quarterback that you want to grow up to be a player, you need to get Tom Brady film because fundamentally, fundamentally, there's nothing wrong with Tom Brady play."
Tom Brady retired with seven Super Bowl victories in 23 seasons
Although the season didn't end the way Brady and the Buccaneers had hoped, he still retired as the most successful quarterback of all time.
Brady has more Super Bowl victories (seven) than any player or franchise in NFL history.
Even if you split Brady's career into periods of his time playing, he still has better resumes than other Hall of Fame quarterbacks due to the success he's had over a long period of time.
Brady holds multiple quarterback records, including most passing yards, touchdowns, completions and wins. He will be a first-ballot Hall of Famer in 2028.
Now that Brady is retired, he will be able to relax from football until he decides to step into the booth as a color commentator for Fox Sports.
---
If you use any of the above quotes, please credit The Ballfather podcast and H/T Sportskeeda.