Antonio Dennard, who had a brief NFL career with the Jacksonville Jaguars, New York Giants and Green Bay Packers, has been killed. He was involved in a shooting overnight and died as a result. His time of death was marked as 3:15 am EST. He was shot at a bar and restaurant in Muhlenberg Township in Berks County, Pennsylvania.
As of now, the authorities are ruling the death a homicide. Police are currently investigating what happened and details are very scarce at this time.
•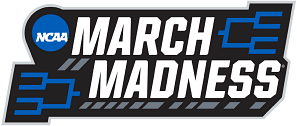 ---
Antonio Dennard's NFL career
Dennard, who played cornerback, went to Langston University and entered the NFL Draft in 2012. He went undrafted and was signed by the Jaguars. He was mostly involved with their practice squad.
He then went on to become a member of the Giants' practice squad for a little while before doing the same for the Packers. Following the end of his brief NFL career, the cornerback joined the Arizona Rattlers of the Arena Football League in 2015. He didn't play there for a long time, either.
---
Tributes to the fallen football player
Many former friends, teammates and colleagues were shocked and saddened by the news. They took to social media to share their love for him.
The Packers, Giants and Jaguars' communities are mourning the loss of one of their former players. As one fan put it, he is an eternal member of the Jaguar family.
Edited by Zachary Roberts