Colin Allred will undergo another battle as he seeks to unseat Texas Senator Ted Cruz. He has received plenty of assistance and has raised over $2 million in 36 hours from more than 34,500 contributors.
In a news release, his campaign team claimed it to be the highest amount raised on the first day of a Senate campaign in this cycle. The Democratic Party candidate expressed his gratitude by saying (via Twitter):
"I've been a part of some incredible teams in my life, but y'all have helped me raise over $2 million in just 36 hours since I announced my campaign to represent all Texans. Together, we set a record for this cycle raising the most on the first day of a Senate campaign."
•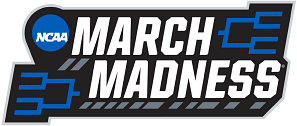 Despite the money raised, the former Tennessee Titans linebacker will still be in an uphill climb because Cruz has been Texas' Class 1 Senator since January 2013.
He defeated Democratic candidate Paul Sadler in 2012 with 56.5 percent of the popular vote. Cruz was then re-elected in 2018 against Beto O'Rourke with a margin of only 215,000 votes.
Recent history is also not on Colin Allred's side because no Democrat has won a statewide general election since 1994 when Bob Bullock became lieutenant governor. Before Cruz, Republican Party member Kay Bailey Hutchison held office from June 1993 until she retired in January 2013.
Allred announced his candidacy on May 3 via a three-minute video posted on his Twitter account.
---
Colin Allred is more than just a football player
Colin Allred first signed with the Tennessee Titans as an undrafted free agent in 2006 and permanently made the active roster a year later. He had 46 tackles in 32 games from 2007 to 2010.
After his football career, he enrolled at the University of California, Berkeley School of Law, and earned his Juris Doctor degree in 2014. Allred then joined the Obama administration as a special assistant in the Department of Housing and Urban Development's Office of General Counsel.
The former Baylor standout also worked for Perkins Cole as a voting rights litigator to political candidates and advocacy groups.
In 2018, the former NFL defensive player won the election for Texas' 32nd congressional seat against Pete Sessions, getting 52.3 percent of the popular vote. It was an upset victory because Sessions has been the district's representative since 2003 and a member of Congress since 1997.
Allred joined the United States House Committees on Foreign Affairs, Veterans Affairs, and Transportation and Infrastructure. He focused on the following subcommittees: Aviation; Highways and Transit; Railroads, Pipelines, and Hazardous Materials; Disability Assistance, and Memorial Affairs.
He also joined the Subcommittee on the Middle East, North Africa, and International Terrorism.
In 2024, Colin Allred hopes to defeat another political powerhouse in the Lone Star State. If successful, he will be the first Democratic Senator in Texas since Bob Krueger took office from January to June 1993.
Edited by Anantaajith Raghuraman