Both Nick Chubb and O.J. Simpson know a thing or two about what it's like to play running back in the NFL. Star running backs touch the ball only second to the quarterback, but they get hit much more.
Chubb's injury comes in light of the fact that franchises are not willing to pay more to big names such as Saquon Barkley and JK Dobbins. This left the former Bills running back saddened and pulling for the players to earn much more.
Here's how he put it on the podcast "It is what it is":
•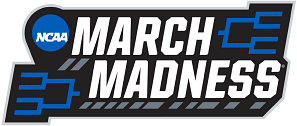 "This week we saw Dobbins go down ... with an Achilles injury." he said. "We saw my guy Saquon Barkley, it turned out it wasn't quite as bad as they thought it would be, might be out for three weeks, I hope he's out for three weeks, I wish he wouldn't rush back, because I did that one year and I was half of me for the rest of the year."
He continued, comparing Nick Chubb's salary to that of a kicker:
"That was tough seeing ... these running backs get hit more than anybody on the field, they got 11 guys coming after him, we know Cleveland is a much worse team without Chubb. He was their offense, but they paid him like he was a kicker... I'm about 'hey you got to start paying these guys because they got a short career.'"
Nick Chubb's contract compared to Kickers
Per Spotrac, the Cleveland Browns running back is playing on his second NFL contract. His rookie deal was listed at about $7.3 million over four years. The contract was replaced by another one in 2021. This deal was worth up to $36 million over three years. In comparison, Browns kicker Dustin Hopkins is playing on a deal currently worth $9 million over three years.
As such, the comparison between Nick Chubb and the Browns' kicker simply does not hold up. However, what about the NFL at large? Is there a kicker whose salary compares to Nick Chubb's?
In terms of yearly salary, the closest number belongs to the best NFL kicker Justin Tucker, who is drawing $6 million per season. As such the comparison between veteran kickers and running backs in the finance department doesn't hold up.
That said, if one were to compare a rookie running back's deal to that of a veteran kicker, the salaries would be much more comparable. Per Zippia, an NFL kicker earns an average of $2.5 million per season. On the other hand, Chubb's rookie deal was worth less than $2 million per year.
However, kickers can play into their 40s. In today's NFL, running backs are lucky to remain viable in their 30s. Only time can tell if this injury continues to happen and if franchises can finally pay the running backs the money they deserve.
If any of the above quotes are used, please credit "It is what it is" and H/T Sportskeeda.