The C. J Sroud-led Houston Texans and Mac Jones-led New England Patriots will face off in the 2023 preseason. Both franchises failed to make the playoffs in 2022, so their coaches will be hard at work to prevent a recurrence.
The Patriots vs Texans game will be broadcast on the NFL Network. The game will likely feature a battle between young elite QBs Mac Jones and C.J Stroud. It's unknown how much play the first-stringers will get this week, but these games are essential for roster planning.
Let's take a look at the streaming options and more to expect.
•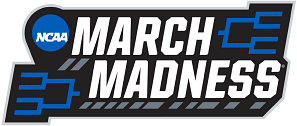 ---
Streaming options for Texans vs Patriots game
The Texans vs Patriots preseason game is available for streaming on Fubo TV. It gives you access to the NFL Network, ESPN, Fox, ABC, CBS and 100+ more live channels.
At $75 every month, the streaming service is the priciest option on the market but offers nearly every channel you need to watch the NFL preseason and regular season. It still leaves you with significant savings compared to a traditional cable package.
Furthermore, out-of-market fans can stream the Patriots vs Texans game using NFL Plus, the league's streaming service, which has replaced NFL Game Pass.
NFL Plus allows streamers to access all out-of-market games, costing either $4.99 per month or $39.99 for a yearly subscription.
---
When and where are the Texans and Patriots playing?
The Houston Texans and New England Patriots face off at the Gillette Stadium in Foxborough, Mass on Thursday, Aug. 10, 2023, at 7 p.m. ET. It's the first preseason game for both franchises before the 2023 NFL season.
---
New England Patriots 2023 Preseason Schedule
The New England Patriots' preseason schedule for 2023 is as follows:
Preseason Week 1 (August 10): vs. Houston Texans at 9 p.m.
Preseason Week 2 (August 19): at Green Bay Packers at 8 p.m.
Preseason Week 3 (August 25): at Tennessee Titans at 8:15 p.m.
---
Houston Texans 2023 Preseason Schedule
The Houston Texans' preseason schedule for 2023 is as follows:
Preseason Week 1 (August 12): at Chicago Bears at noon
Preseason Week 2 (August 19): at Minnesota Vikings (7 p.m., WKRN-TV)
Preseason Week 3 (August 25): vs. New England Patriots (7:15 p.m., WKRN-TV)