Kayvon Thibodeaux has been a star for the New York Giants in his rookie season. He is one of the players who are responsible for the team's first playoff appearance since the 2016 season. The Giants received a gift from heaven when he fell to them. He has delivered with four sacks and 13 quarterback hits in 14 games.
While the Giants were celebrating a major win over the Indianapolis Colts on Sunday, to officially put them into the postseason, Thibodeaux was involved in a controversy. He sacked Colts quarterback Nick Foles and did the "snow angel" celebration right after. He did not realize that Foles was injured right next to him after the hit.
The celebration was strongly criticized by interim Colts head coach Jeff Saturday, who had some harsh things to say about the celebration.
•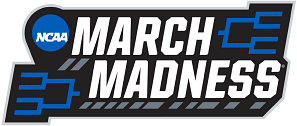 "Tasteless from the celebration afterward," Saturday said in a press conference the day after the game. "Just trash. Not a fan of it at all."
Interested in betting? The odds for Week 18 are available.
But the rookie paid no attention to Saturday's criticism. In return, he also used some harsh words. Now, remember, Jeff Saturday was one of the best centers in the league during his playing time. He anchored the offensive line for Peyton Manning and the Indianapolis Colts back in the day.
But Thibodeaux? He has no idea who he is.
"I don't know who he is. So I'm not really too concerned about people who comment on me & I don't know them."
That's some very good trash talk from the rookie, especially after his team dominated the game entirely.
Thibodeaux sack, Foles hurt: Who will start for the Colts in Week 18?
With Nick Foles injured and out of the season finale, it's up to Sam Ehlinger to lead the Indianapolis Colts in the final game of the dreadful 2022 season.
The Colts traded for Matt Ryan back in the offseason. They hoped that they had finally fixed the quarterback position, but it was, once again, in vain. Ryan struggled for most of the time he was playing, got benched following a decision direct from the owner and, once his starter job was restored, he continued to struggle until Saturday pulled the trigger.
A season full of expectations now ends with a disappointing record and lots of work to do before moving on to a playoff contention spot. Rumors are already circling that the Colts are looking for Jim Harbaugh to become their next head coach.