George Pickens was the 52nd-overall pick of the 2022 NFL Draft by the Pittsburgh Steelers. Pickens did not play many games in his last year of college football at Georgia due to an ACL injury sustained in the spring of 2021. However, the Steelers' scouting unit saw enough to select the speedster as their new receiver.
George Pickens is a stellar talent, but did you know that he's not even the most talented American footballer in his house? That honor belongs to George's father, the great Carl Pickens.
•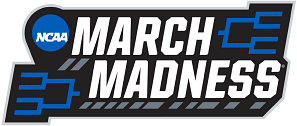 ---
How good was Carl Pickens?
Carl Pickens is George Pickens was a fantastic NFL player during his playing days. The older Pickens spent his NFL career with the Cincinnati Bengals and the Tennessee Titans. Carl was one of the most naturally gifted wide receivers of his era. If not for a slew of injuries, he might have had an even better and longer playing career in the Gridiron.
During his career, he earned NFL Offensive Rookie of the Year, two Second-Team All-Pro nods, and two Pro Bowl selections. He held the Cincinnati Bengals' career touchdown record with 63, which was a franchise record until surpassed by Chad Johnson in 2010.
On a side note, Carl Pickens introduced a unique clause into the NFL contract landscape. The clause was a loyalty clause that entailed him forfeiting all or some of his signing bonuses if he insulted the organization in public.
That aside, Pickens is seen as a legend in Cincinnati. Cincinnati, of course, has had other awesome wide receivers since Carl Pickens retired. Still, it's debatable whether any of them took them off their feet like Carl did.
---
How is George Pickens performing this season?
As you can see, George Pickens has quite the shoes to fill. His every performance is likely to be under a microscope from OG NFL fans who watched his father play. However, they don't seem like a problem so far as the young American is tearing up offenses to start the season.
So far this season, the youngster has 26 catches from 40 targets, recording 338 receiving yards and scoring one touchdown in seven games. Pickens looks to have put his injury woes behind him, so it now remains to be seen what legacy the Pittsburgh Steeler follows.
Edited by Nicolaas Ackermann