The New Orleans Saints are sorely lacking offensive firepower and Michael Thomas is a key component of that jigsaw and why that is happening. In Week 3 against the Carolina Panthers, he injured his foot and has not been back since.
In the meantime, the Saints have also lost Jarvis Landry and Jameis Winston to injury. Winston participated in limited practice and is questionable for their Week 6 game against the Cincinnati Bengals, but both the wide receivers are confirmed out.
Thomas' injury came in a game where the offense was already struggling with him on the field and he was proving to be their best threat. He had caught all five of his targets for 49 yards.
•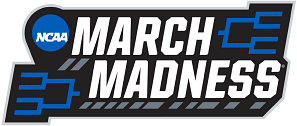 After the injury, he went to the medical tent and was seen checking his foot to see if he could return to the field before going into the locker room. At that point, one would have assumed a quick turnaround, but it has not panned out that way.
---
Michael Thomas Fantasy football updates and predictions
Thomas remains a force to be reckoned with as he started the season strongly. He had three touchdowns in his first two games this season. Once he is back, he should be a good addition to any fantasy football team, but it is not happening this week. The wideout was confirmed to be out for the Bengals game.
---
How Michael Thomas fits into the Saints offense
Saints offensive coordinator Pete Carmichael's schemes largely benefit from the presence of Michael Thomas. The wideout is central to an attack that features a number of additional talent. Beyond the current injury statuses of the Saints players, the offense normally has plenty of firepower.
Head coach Dennis Allen's offense sports a vaunted run-game in the one-two punch of Alvin Kamara and Mark Ingram. Both running backs can be used for their power, speed, catch ability, or combination thereof to terrorize opposing defenses.
The gravity of New Orleans' dual-threat run-game naturally aids the outfit's passing game. In addition to a dangerous run-game, Allen's offense features stellar rout-runners and pass catchers in Jarvis Landry, Chris Olave, Tre'Quan Smith, and of course, Michael Thomas.
Edited by Nicolaas Ackermann