Peanut Tillman, an iconic cornerback for the Chicago Bears, liked to pursue NFL players during his playing days. He now pursues offenders in his new position as an FBI agent.
The Chicago Bears' week has not been very pleasant. Starting QB Justin Fields appearing to take aim at the coaches for the team's sluggish start to the season.
The team was then embroiled in a hot mess associated with a speculated FBI raid at the residence of defensive coordinator Alan Williams, who has since resigned, and the Halas Hall complex, which houses the Bears' administrative offices.
•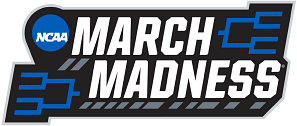 However, Williams' camp has dismissed claims that the FBI had searched his residence.
The fact that Bears legend Charles Peanut Tillman is now an FBI agent is one significant detail that has come to light amidst the developments. Reports said that Tillman informed the Bears front office about the alleged raid on Williams' residence.
As the son of a US Army sergeant, Tillman, who also spent time playing for the Carolina Panthers, had a military upbringing.
Tillman participated in the FBI's 5-month training camp in Quantico, Virginia, eight years ago, after retiring from football. Due to a requirement that a new agent be assigned before they reach that age, he made sure to receive his badge before turning 37.
In his 13-season NFL career, Charles Tillman was twice chosen for the Pro Bowl. In 2013, he also received the Walter Payton Man of the Year honor.
---
Why was Charles Tillman nicknamed 'Peanut Tillman'?
Since Charles Peanut Tillman's physique early on resembled a peanut, his aunt Renee gave him the nickname "Peanut".
When the All-Pro cornerback was born, his aunt remarked that he was "small like a peanut." The name stuck with him since then.
New players were asked to put down a nickname they wished to go by after Tillman was selected by the Chicago Bears as the 35th overall pick in the second round of the 2003 NFL Draft. Naturally, Tillman suggested "Peanut," and the squad liked the moniker.
The "Peanut Punch," which Tillman popularized later in his career, is also a recognised NFL lexicon.