It seems that the stories of Patrick Mahomes and Joseph Ossai will be forever intertwined. Cincinnati Bengals quarterback Ossai put a hit on his Kansas City Chiefs counterpart as he went out of bounds. That resulted in an unnecessary roughness flag, which brought a 15-yard penalty.
It allowed the Chiefs to get in field goal range for the game-winning field goal. Ossai was widely panned after the game, but one person who knows something about football did not that route.
Speaking exclusively to Sportskeeda's "The BallFather Podcast, former Altanta Falcons coach Mike Smith said:
•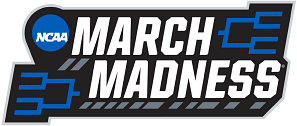 "Well, I think (Bengals) coach Taylor did a great job in his comments after the ball game; there's not just one player in the game. That is the determining factor. And you can't say they lost the game because of that play.
There were other opportunities throughout the game that presented themselves that if the Bengals would have made, they would have won the game. It's just a shame because the kid was having a great game. You know, his second year player is really developing into a very good defensive end."
Reid emphasized that the Bengals had more than enough opportunities in other plays to win the game.
"You've been on a sideline, and in a game and you're amped up, the players are amped up. The situation was about pressure cooking, the biggest pressure cooker that you could be in, and probably for him, it was the biggest he's ever been in up to this point in his life.
And, you know, he's just over aggressive. And you can't blame one person. There're 75 plays in a game. There's 22 guys going at it. There's a lot of complexities. You could throw in the officiating; you can throw in all kinds of things that would have made a difference in that ballgame. So it's, it's tough.
---
Joseph Ossai's hit on Patrick Mahomes won't determine his career - Mike Smith
Coach Mike Smith had some tough words for social media, where the worst tendencies seem to reign. He backed Joseph Ossai to get over the hit on Patrick Mahomes as he backed the player to have a long and successful career.
Reid said:
"Unfortunately, when you look at social media and the things that happen now, that's just part of our world, and you just can't say one play or one person cost us the ballgame. There's no doubt about it. And I love what coach Taylor said after the ballgame.
You know, all you can do is console the young man, and he's not going to feel good about it for a long time. But we won't remember that in six months, that won't be what we'll be talking about. There'll be so many other things. And he's going to have a long great career, I'm sure."
Mike Smith being the winningest coach in Atlanta Falcons history, Ossai would do well to take Smith's advice than some random person venting on the internet.