Christian McCaffrey's trade from the Carolina Panthers to the San Francisco 49ers has widely been seen as a game-changer across the NFL. For the 49ers, it changes the team's outlook after their 3-3 start to the 2022 season. While some have had a positive reaction, Los Angeles Rams star Jalen Ramsey had a slightly different reaction to the deal.
Ramsey took to Twitter to share his reaction, a laughing emoji, which he later deleted:
•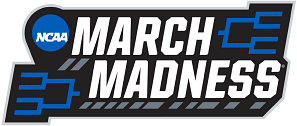 Ramsey's reaction comes as the Rams were likely in the market for the former Panthers star. L.A.'s running back, Cam Akers, is seeking a new start elsewhere as they look to move before the trade deadline on November 1. Rams head coach Sean McVay and general manager Les Snead will now likely be looking at plan B following the 49ers' successful swoop.
It was a gut punch to Los Angeles, for not only did they fail to land the superstar, but he went to one of their divisional rivals instead. San Francisco won the bidding war for the services of the All-Pro running back while providing some major draft assets to the Panthers.
---
Christian McCaffrey traded to San Francisco 49ers for massive haul
The Panthers seem to be in the middle of a fire sale, as evidenced by the 49ers' trade for McCaffrey. San Francisco gave up second-, third- and fourth-round picks in 2023 and a fifth-rounder in 2024. For head coach Kyle Shanahan, this move will undoubtedly help an offense that needs a boost. If the running back can stay healthy, he will immediately change their trajectory for the better.
The leading rusher for the 49ers this season is running back Jeff Wilson with 400 yards. In six games this season with Carolina, McCaffrey has 393 rushing yards and two touchdowns. He also has 33 receptions for 277 yards and a touchdown this season.
More importantly, the former Stanford Cardinal star will take the load off wide receiver Deebo Samuel. Samuel is currently second on the team in rushing with 136 yards. While Ramsey is laughing at the moment, we'll see if the cornerback will be laughing in Week 8 when the Rams and 49ers face off at the SoFi Stadium.