Before the world recognized the name Tom Brady, NFL scout Jesse Kaye possessed an unwavering belief in his greatness. It was this astute eye for talent that made Kaye an exceptional figure in his profession. Even after his passing at the age of 79 in a Green Bay healthcare facility, his legacy will endure.
Kaye dedicated decades to scouting, and his impact extends beyond his involvement with the New York Jets in 2000. It was during this time that he fervently advocated for the Jets to select Michigan quarterback Tom Brady. However, despite his persistent efforts, the Jets passed on Brady, and it was their divisional rivals, the New England Patriots, who ultimately seized the opportunity.
It is unusual for someone to be remembered more for what they missed out on rather than what they accomplished, but such was the unique story of Jesse Kaye. Nevertheless, confining his vast knowledge and contributions to a single incident fails to do justice to his remarkable legacy.
•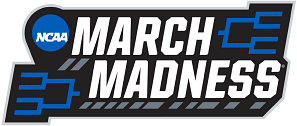 Kaye's professional journey spanned both the Jets and the Green Bay Packers, with a five-year tenure with the latter organization. Moreover, his connection to the state of Wisconsin ran deep, having played college football there.
Looking back at Jesse Kaye's career, including the fateful Tom Brady pitch that never materialized
Jesse Kaye started his career in the NFL when the Packers hired him in May 1989 to perform double duty as a pro scout in player personnel and as an administrative assistant to coach Lindy Infante. He replaced Burt Gustafson and would later assist vice president of football operations Tom Braatz with contract negotiations.
In January 1992, Kaye assumed the role of head of the pro scouting department, but two years later, he parted ways with the Packers. Subsequently, he joined the New York Jets in 1994. It was in 2000 that Kaye, deeply impressed by Tom Brady's performance, wrote an enthusiastic report on him and reportedly advocated for his selection in the draft.
As the scout looking after the Midwest, he was well aware of Tom Brady's performance in Michigan. Mike Tannenbaum, who served as Jets general manager in 2000, revealed that Kaye "was in love with Brady" and firmly believed he would become a "great player," urging coach Bill Parcells to draft him. However, Parcells later denied hearing such a pitch from anyone, as they had already chosen quarterback Chad Pennington in the first round.
In 2002, Kaye was promoted to director of college scouting for the New York Jets, collaborating on draft selections with general manager Terry Bradway. He eventually retired from the organization in 2014.
Jesse Kaye then suffered a stroke in 2016, following which he had been in failing health prior to his demise.