Legendary Cleveland Browns running back Jim Brown has passed away at the age of 87. As per reports, Brown died of natural causes. The former Cleveland Browns running back was at his home in Los Angeles along with his wife at the time of his passing.
The running back guided the Browns to an NFL championship in 1964 prior to stepping down at the height of his career following the '65 season, embarking on a new path as an actor.
Brown utilized his platform to promote social causes. In 1967, he orchestrated a gathering in Cleveland that brought together the nation's most esteemed Black athletes, such as Bill Russell and Kareem Abdul-Jabbar, to rally behind boxer Muhammad Ali's stance against the Vietnam War. In subsequent years, he dedicated his efforts toward mitigating gang-related violence in Los Angeles.
•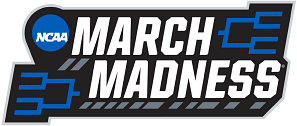 Brown's wife Monique Brown posted a message after the passing of her husband. Here's what she wrote on her Instagram account:
"It is with profound sadness that I announce the passing of my husband, Jim Brown. He passed peacefully last night at our LA home. To the world he was an activist, actor, and football star. To our family, he was a loving and wonderful husband, father, and grandfather. Our hearts are broken..."
---
Jim Brown's NFL career stats in review
Brown played nine seasons in the NFL, all for the Cleveland Browns. In those nine seasons, he had 2,359 carries for 12,312 yards, 262 catches for 2,499 yards, and scored 126 touchdowns. He was also selected to play in nine Pro Bowls and won three MVP awards and one championship. He was inducted into the Hall of Fame in 1971. (StatMuse)
Brown will forever be remembered by fans for the profound impact he had on the lives of many, both on and off the field.
---
Be an NFL GM, make draft decisions, experience the thrill with our NFL Mock Draft Simulator
Edited by Abhimanyu Chaudhary