The Tonight Show Starring Jimmy Fallon, like any other talk show, features interviews, comedy and some super fun segments.
The show revolves around what's trending at any given moment. The highly anticipated NFL Conference Championship games found mention in the show this week.
While the Cincinnati Bengals will take on the Kansas City Chiefs, the San Francisco 49ers will face the Philadelphia Eagles.
•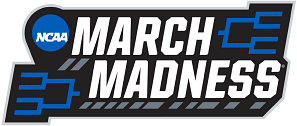 Jimmy Fallon brought back the Tonight Show Superlatives, combining players with some observational humor. Though the NFL have their own awards to announce, Fallon is ready with a few of his own even before the Super Bowl.
Fallon began with Gardner Minshew, calling out his look and referring to him as the "Jazzercise Wolverine." Jazzercise is a fitness exercise, and Wolverine refers to the character played by Hugh Jackman. Minshew sports long hair with sideburns, often throwing a headband into the mix.
"Now, as you know, at the end of every season, they give out awards, like Most Valuable Player, but they also give out awards during the playoffs," Fallon starts.
Apart from Minshew, Fallon covered players from Christian McCaffrey to Darius Slay:
Charlie Woerner, 49ers - Most Likely To Be One of The Brothers On The Bachelor When They Do Hometowns.
Jake Elliot, Eagles - Most Likely To Have Been Born In The Keebler Tree
Daniel Brunskill, 49ers - Most Likely To Have Thought He Had To Be 49 Years Old To Be On The 49ers.
Ray-Ray McCloud III, 49ers - Most Likely To Need His Super Bowl Ring ASAP
Christian McCaffrey, 49ers - Most Likely To Be An Adult Contemporary Country Artist That You've Never Heard Of.
Darius Slay, Eagles - Most Likely To Have A Resting Toothpick Face
---
Jimmy Fallon has always been a frontrunner when it comes to promoting the NFL
To those unaware, Fallon's Superlatives segment has been around for years. During a 2015 episode, everyone from Rob Gronkowski to Drew Brees ended up reading out their own superlatives.
If you are curious, Brees got 'Most Likely to Be the Dad Dancing Way Too Hard at a Taylor Swift Concert'.
Of course, Fallon has a lot more than superlatives to offer. In 2021, the 48-year-old welcomed the NFL back with a song of his own.
"The NFL is back again, Bucs vs. Cowboys for the win, Brady, Rogers and Mahomes racking up those Super Bowls," Fallon said.
As the 2022 season nears its end, one can only expect more content from Jimmy Fallon as the Super Bowl arrives.
Edited by Sidharta Sikdar