This Sunday's AFC Championship game will feature two of the best quarterbacks in Joe Burrow and Patrick Mahomes. The Kansas City Chiefs will be hosting the Cincinnati Bengals on Sunday at 3:00 PM ET at Arrowhead Stadium for a chance to qualify for the Super Bowl.
The two have played lights out this season and have led their teams back to the AFC Championship for a rematch of last year's title game.
•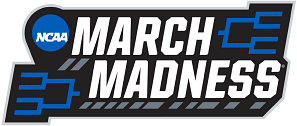 Both have been named finalists for the 2022 MVP award, with Mahomes being a strong -750 favorite to win the award.
Mahomes led the league in passing yards (5,250) and touchdowns (41) while compiling a 14-3 record. Burrow put together a 12-4 record while throwing for 4,475 yards and 35 touchdowns, while adding five rushing touchdowns.
Many consider them two of the best quarterbacks in the NFL, let alone the AFC.
Former Philadelphia Eagles linebacker Ike Reese spoke with Sportskeeda in an exclusive interview on "The Ballfather" podcast and chimed in on the Mahomes-Burrow debate.
He said that he is not ready to label Burrow better than Mahomes yet due to him not having a Super Bowl victory under his belt.
Reese said:
"Joe Burrow. I'm not ready to say he's better than Pat mahomes. I know a lot of people wanted to throw that out there. I'm not. I'm not going there yet. I'm not going there yet. Let Joe win a Super Bowl. We pass our standings better than Pat Mahomes first. I guess you got to win the trophy first. So Pat mahomes is the face of the league and rightfully so he's earned it. But boy Joe Burrow is coming. He is coming."
Could a fourth time be a charm for Patrick Mahomes and the Kansas City Chiefs vs. Joe Burrow?
They say the third time is a charm, but for Kansas City it might be the fourth time.
The Chiefs have lost to the Bengals in their past three matchups since Burrow and Mahomes took over as their franchise quarterbacks.
The Bengals' first victory came on Jan. 2, 2022 when the Bengals won 34-31 to clinch the AFC North title. The two teams met again four weeks later in the AFC Championship game, where the Bengals won 27-24 in overtime.
The Bengals defeated the Chiefs this season in early December by another score of 27-24.
The fourth matchup will be a battle for a trip to the Super Bowl. Will Mahomes and the Chiefs earn their first victory over Joe Burrow, or will the Bengals continue their hot streak over Kansas City?
If you use any of the above quotes, please credit Ike Reese, The Ballfather podcast, and H/T Sportskeeda.