Joe Montana is worth an estimated $100 million, a net worth accumulated thanks to a stellar 15-year NFL career, a slew of endorsements and some intelligent investment moves.
Montana is seen as one of the league's greatest quarterbacks, winning four Super Bowls. He also won two regular season MVP and three Super Bowl MVP awards. Joe Montana's legacy is iron-clad, and his No.16 jersey is one of American sports' most treasured possessions.
Montana retired from the NFL in April 1995 after two years with the Kansas City Chiefs. In 1997, the San Francisco 49ers officially retired his number. In 2017, Sports Illustrated rated him the second-greatest quarterback of all time. Over 25 years after he walked off the field for the last time, Montana remains one of the most admired players in the NFL's illustrious history.
•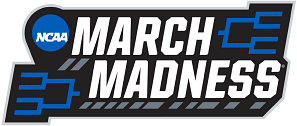 He was inducted into the Pro Football Hall of Fame in 2000, during his first year of eligibility. After he retired from the NFL, Montana became a keen angel investor and venture capital enthusiast.
He went all in on these areas and ended up making millions through his newest passion. Due to his forays into the financial market, Montana has been largely absent from the NFL. He only makes ceremonial appearances occasionally and keeps a relatively low profile.
Montana is definitely not broke. The legendary quarterback is living the good life and enjoying his richly deserved retirement.
Montana is one of the best to ever throw a football. He was one of the first QBs, alongside Dan Marino, to put up gaudy passing numbers, and he parlayed that into four Super Bowl wins. In their glory days, Montana was the heart and soul of the San Francisco 49ers.
Saying that he's broke in 2023 would be wholly inaccurate.
In fact, the iconic QB's famous 'The Drive' jersey, which he wore in two Super Bowl victories, just got sold for a record $1.212 million.
It beat the previous record paid for a football jersey at an auction. The sale was part of a month-long auction of Montana's personal memorabilia, which included letters of authenticity from Montana himself and/or outside authenticators.
Understandably, some people felt Montana auctioned the jersey to make a quick buck, but that's not the case. The Hall of Famer is doing quite well in his retirement.