Joey Bosa was one of the most prominent faces in the Los Angeles Chargers' collapse against the Jacksonville Jaguars during the AFC Wild Card Round. The Chargers had a 27-0 lead just before halftime but somehow managed to lose the game 31-30 and suffer elimination from the playoffs.
Bosa did not register a sack and only had one quarterback hit. Although he was sort of a non-factor for the defense, he committed a penalty during the fourth quarterback that turned out to be crucial to the Chargers' meltdown.
Up by 10 points, Los Angeles allowed a touchdown pass for Jacksonville. Jaguars offensive tackle Jawaan Taylor clearly committed a false start, but officials did not throw a flag. The defensive end was angry about the no-call and slammed his helmet to the ground in frustration, earning an unsportsmanlike conduct penalty as a result.
•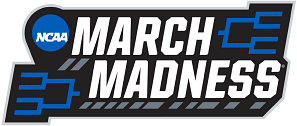 With an extra yard, Doug Pederson elected to go for two and converted, getting the score to 30-28. With a game-winning field goal, the Jaguars completed the third-largest postseason comeback ever and advanced to the divisional round.
Bosa was furious with the officials and sent them a clear message:
"I'm sick of those f***ing people. If I say something to them, I get a $40,000 fine. But if they blow a call that ruins an entire team's season, they'll probably be back in the locker room after the game like, 'Haha, got that a**hole. Oh yeah, got him 15 yards. What a loser.'"
"How is it fair, for me, who is out there playing my b**t off and there's a missed call?" - Joey Bosa frustrated at officials following Chargers meltdown
The defensive end failed to be a difference-maker during Saturday's loss. He has good reason to be upset, but at the same time, you can't blame the officials when your team allows a 27-point comeback.
The Jaguars scored four touchdowns plus the game-winning field goal on their final five possessions. However, Bosa refused to place the blame on his own team, instead deflecting much of it onto the officials.
"How is it fair for me, who is out there playing my b**t off and there's a missed call? I say something, and he's going to run up into my face. What grown man in a position that he's in, 'Oh, what did you say to me? What did you say to me?' Like he's antagonizing me."
While the missed call certainly didn't help the Chargers, the referee's mistakes went both ways. Los Angeles also benefitted from a few non-calls during the season because, well, it happens to every team.
If you close playoff games when you're 27 points up, perhaps officials won't be much of a problem.