The Tennesse Titans shook the NFL world on Tuesday as they announced that they are parting ways with general manager Jon Robinson.
Owner Amy Adams Strunk released a statement thanking Jon for his time with the Titans and wishing him and his family well.
•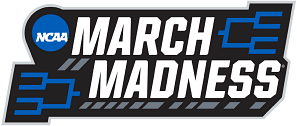 In the meantime, it was announced that Vice President of Player Personnel Ryan Cowden will lead player personnel for the remainder of the season in Robinson's absence.
Why did the Titans fire GM Jon Robinson?
It has been reported that Tennesse fired Robinson because they were displeased with their roster. This seemed a strange move and somewhat out of the blue, as the Titans are top of the AFC South. They are currently 7-5 and have a three-game lead over the Indianapolis Colts and Jacksonville Jaguars in the division.
Tennessee suffered an embarrassing loss to the Philadelphia Eagles this past Sunday. Philadelphia hammered them 35-10 and former Titans wide receiver A.J. Brown put a clinic on his former team. Tennessee have a habit of underperforming in the playoffs and against high-scoring offenses. When they fall behind, their plan B rarely seems to work. Perhaps this is why they were unhappy with Robinson.
The loss of A.J. Brown seems to have been felt as well. After the team couldn't agree to a long-term deal with the star receiver in the off-season, they traded him to the Eagles, who extended him upon the arrival. He recorded eight receptions for 119 yards and two touchdowns against his former team, and that may have been a factor in why Tennessee fired Robinson.
Robinson has seen a few recent bad moves. The team traded for Julio Jones and picked Isaiah Wilson in the first round of the 2020 NFL draft. Neither of those experiments worked.
It is likely there will be more to this story in the next few days and we will keep you updated with developments as they come.
Edited by Jay Lokegaonkar