Is Josh Dobbs the quarterback the Minnesota Vikings never knew they needed? That was probably the question in everyone's minds heading into the game against the Denver Broncos on Sunday, and it was understandable.
The erstwhile Arizona Cardinal was having the run of his life, engineering two straight wins against the Atlanta Falcons and New Orleans Saints after relieving Jaren Hall.
At the Denver Broncos on Sunday, many predicted that the Cinderella story would continue, but it didn't.
•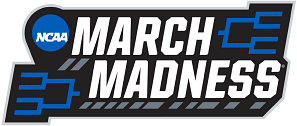 After limiting their opponents to a field goal in the first quarter, the Vikings proceeded to seemingly show their dominance. Josh Dobbs had two touchdowns - a second-quarter pass to tight end Josh Oliver and a third-quarter rush. The defense frustrated Russell Wilson whenever he reached enemy territory, forcing him to defer to kicker Wil Lutz at every turn.
Unfortunately for Kevin O'Connell's charges, Wilson eventually found the endzone - with only a minute and three seconds remaining, he threw a score to Courtland Sutton.
The Vikings prevented a two-point conversion and still had a chance to tie or win the game, but a grounding penalty off a purported sack pushed them way back. Dobbs' final throw was incomplete, and fans on X wasted no time ridiculing him for the 21-20 defeat.
"Josh Dobbs linsanity run is over," one tweeted.
Another chimed in:
"Josh Dobbs a fraud."
Here are some of the top reactions on X, formerly called Twitter:
---
---
What Josh Dobbs said after loss at Broncos
The Broncos, who started 1-5, are feeling like a playoff team again, having won their last four in nail-biting fashion. However, for the Vikings, it represents a bitter end to their resurgence from their own slow start.
Denver's defense had a huge night - three takeaways, two sacks and an interception - which Josh Dobbs acknowledged in his post-game presser:
"Hats off to the Broncos for pointing out in the end. I thought we did some good things on offense; we challenged the O-line early. We wanted to establish a presence up front on the line of scrimmage.
"As an offense, looking back quickly, it came down to turnovers. We talked about it going into the week; (the Broncos are) a team that thrives on turnovers... At the end of the day, it's hard in this league to go on the road and win, and it's even harder when you don't take care of the football."
A Monday night homestand against the Chicago Bears is next for Minnesota on Nov. 27.