Le'Veon Bell is campaigning to be Nick Chubb's replacement after the latter suffered a season-ending knee injury. Chubb incurred a devastating injury when he collided with Pittsburgh Steelers safety Minkah Fitzpatrick during their Week 2 Monday Night Football encounter.
Meanwhile, Bell last played in 2021, splitting eight games between the Baltimore Ravens and Tampa Bay Buccaneers, but does he have enough juice to replace the production of an All-Pro running back even if he didn't see the field in 2022?
---
•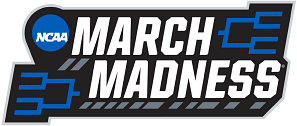 Football fans do not take Le'Veon Bell as a worthy spare for Nick Chubb
Following Chubb's injury, Le'Veon Bell posted a 20-second video on his Twitter account where he said:
"Hold up y'all. Did you all see how strong your boy is? *scoffs* Brother, your boy is strong!"
Another Twitter user watched his claim and commented:
"But can you pass a drug test? Lmao"
Another football fan said:
"Go on down to Driving Park and convince them. You're done brotha, but rich, enjoy the fruits."
Here are other reactions to Le'Veon Bell's laughable belief that he can compensate for Nick Chubb's absence in the Cleveland Browns backfield:
The last comment brought up the idea that Le'Veon Bell turned down a five-year, $70 million contract extension from the Pittsburgh Steelers in 2018. His asking price was $17 million annually, higher than the team's offer.
The 4 p.m. deadline for negotiating long-term contracts with players under the franchise tag lapsed, but the two parties disagreed. With Bell not signing the tag, he held out for the 2018 NFL season. It was a poor decision in hindsight because his career just hasn't been the same since.
Bell reached the 1,000-rushing-yard mark thrice in his first five NFL seasons. He gained 1,268 yards and seven touchdowns in 2016 despite playing only 12 games. A year later, he had 1,291 yards and nine touchdowns on a league-leading 321 carries.
He gathered these numbers despite his unconventional style of waiting for his blocks to develop before bursting through the gaps.
---
Le'Veon Bell's latter years don't hold up to Nick Chubb's stellar stats
Bell never reached 1,000 rushing yards in a season again after holding out from the Steelers. After doing so, he played for four teams in three seasons. His best output during his post-Pittsburgh years came in 2019 when he had 789 yards and three touchdowns for the New York Jets.
Le'Veon Bell also played for the Kansas City Chiefs, Baltimore Ravens, and Tampa Bay Buccaneers in his last two NFL seasons. He had 1,218 rushing yards and seven touchdowns from 2019 to 2021.
Those numbers are just one year's worth of Nick Chubb's production. Last season, Chubb earned his first All-Pro selection after tallying 1,525 yards and 12 touchdowns for the Browns.
It was his fourth-consecutive 1,000-yard season. It could have been five if he didn't finish his rookie year with 996 rushing yards.
Edited by Lance Fernandez