If Tom Brady is considered the king of quarterbacks, then Patrick Mahomes is viewed as the most promising contender for his throne. Brady, who retired as the GOAT in the NFL with seven Super Bowl wins and numerous passing records, has left a legacy that seems unmatched. However, Mahomes, the young and talented quarterback for the Kansas City Chiefs, has the potential to challenge Brady's status if he can maintain his high level of performance for a decade or more.
While it is impossible to determine their relative success until Mahomes finishes his career, some have tried to compare the two quarterbacks as individuals. Madden Streamer @SwiftMadden analyzed their in-game cards with a 99 overall rating to see who comes out on top.
He evaluated their speed, throw power, release, and ability points. In terms of ability points, both players scored equally. However, Mahomes outperformed Brady in speed, throw power, and release. Based on this analysis, Mahomes was deemed superior in certain aspects.
•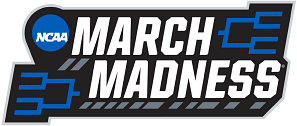 "Which card is better? 99 overall Tom Brady or 99 overall Pat Mahomes. First of all, comparing their stats: Mahomes has slightly better speed and throw power so we'll give him one point. Next up comparing their abilities both cards can get fearless, set feet lead, hot route master, and gunslinger for a total of five AP so that's a tie. Then finally looking at releases Brady has the 13th-best release in this game, well Mahomes has the second-best, so we'll give him the win here."
Patrick Mahomes takes the Tom Brady mentality to winning
Brady holds the title of the winningest quarterback in NFL history, surpassing other quarterbacks who are considered more talented, such as Peyton Manning and Aaron Rodgers.
One of the reasons behind his sustained success is his team-oriented approach. Despite his numerous records, Brady never demanded the highest salary in the league. Instead, he kept his salary demands low, allowing his teams to invest in elite players and build strong rosters to support his championship aspirations.
Additionally, his marriage to supermodel Gisele Bundchen likely provided financial stability, enabling him to prioritize winning championships over maximizing his net worth. His success on the field, in turn, increased his popularity and opened doors for endorsements and off-field ventures.
Interestingly, Patrick Mahomes seems to be adopting a similar mentality. He recently expressed his lack of interest in being the highest-paid quarterback and emphasized his desire to win more championships. This mindset mirrors Brady's approach and may ultimately be the most important factor in determining whether Mahomes can surpass Brady and become the greatest of all time.