Marcus Maye is another one on the list of New Orleans Saints players suspended by the NFL. The safety was flagged for violating the NFL Policy on Substances of Abuse and will miss the next three games for the team, returning on Week 6 against the Houston Texans.
Maye is not the first New Orleans Saints player to miss time in 2023 due to a suspension. The team will be without Alvin Kamara also until the October 1 game against the Tampa Bay Buccaneers.
Kamara was suspended for three games for violation of the NFL's Personal Conduct Policy regarding an incident that happened in Las Vegas, when he was there for the 2022 Pro Bowl.
•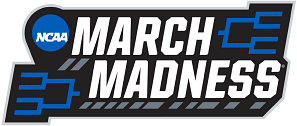 NFL fans were not surprised to hear about the incident, as once again, it's a New Orleans Saints player on the receiving end of a suspension:
Marcus Maye suspended: Which games will he miss?
The safety will be out of the upcoming three games: against the Green Bay Packers away, against the Tampa Bay Buccaneers at home, and against the New England Patriots away.
Marcus Maye is a valuable piece on the Saints' defense, joining the team in 2022 with a three-year, $28.5 million contract. Before moving to New Orleans, he played for the New York Jets for the first five years of his career after being a second-round pick in the 2017 NFL Draft.
Why was Alvin Kamara also suspended?
Alvin Kamara was arrested on February 6 and charged with battery resulting in substantial bodily harm.
The victim, Darnell Greene, told the police that the incident involving the Saints running back happened while he was waiting for an elevator. He was stopped from entering and was attacked by multiple people in Kamara's crew, who were in LA for the Pro Bowl.
Kamara avoided a trial and jail time after reaching a plea agreement, but Roger Goodell decided that he would sit for the first three games of the season. He's eligible to return to the New Orleans Saints active roster after Week 3. This means that, like Marcus Maye, he will also be unavailable for the contest against the Green Bay Packers on September 24.
Edited by Akshay Saraswat