Marshawn Lynch, known for his Beast Mode style of play, has had a career filled with memorable stories and interesting factoids. From his reluctance to speak with the press to his love for Skittles after scoring touchdowns, Lynch's authenticity and unique personality endeared him to fans both on and off the field.
One of the stories that showcases Lynch's off-field antics was shared during his appearance on Kevin Hart's show, Cold As Balls. Lynch recounted the time when he and his crew consumed a staggering amount of Hennessy at a resort. He mentioned receiving 76 cases, each containing 12 bottles, and estimated that he personally went through about 15 cases.
"So they had this little resort for us. I'm talking about, we blew that motherf****r down, I'm talking about the whole resort bruh. They probably gave me, I think it was 76 cases, Hennessy, and it was probably I think it was like 12 bottles each case. How many cases I went through? I mean, realistically, probably had like 15 cases."
•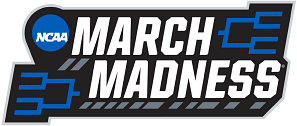 Marshawn Lynch's Beast Mode: one of the best running backs of the last decade
The biggest debate of the past decade has been whether or not the Seahawks should have given the ball to Lynch at the one-yard line in Super Bowl XLIX.
When he was traded from the Buffalo Bills to the Seattle Seahawks, his impact was immense. Despite the team's quarterback instability at the time, Lynch's performances earned him four consecutive Pro Bowl nominations and a First Team All-Pro nomination in 2011.
After his early retirement and his comeback to play with the Raiders in his homecoming, the running back still had some good production, with a good 4.3 yards-per-carry average over two years in Oakland.
Marshawn Lynch's career was defined by his hard-hitting style of play, off-field charisma, and memorable moments. His Beast Mode running and unique personality made him a fan favorite and left a lasting impact on the game of football.