Mike McDaniel won in Week 2 and Justin Fields lost. The Miami Dolphins emerged victorious against the New England Patriots whereas the Chicago Bears succumbed to the Tampa Bay Buccaneers. Yet, even though they did not face each other, somehow their worlds collided in a viral moment.
At halftime in their game, the Dolphins were leading the Patriots 17-3. As the camera panned towards the head coach of Miami, he caught sight of the cameraman following him. Mike McDaniel broke into a full sprint that elicited laughter in the stands and reactions on social media.
Some compared his running ability with Justin Fields, who is also known for his mobility as a quarterback. However, it was not a comparison that flattered the Bears player as the fans took aim at his performance today.
•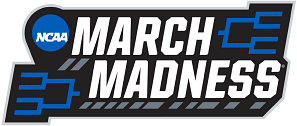 Justin Fields under fire for Mike McDaniel's hilarious run
As the video of Mike McDaniel running off the field emerged on social media, some fans said it looked like Justin Fields running away from his wide receivers. That was an allusion to the Chicago quarterback failing to find open receivers during his game against the Tampa Bay Buccaneers and throwing two interceptions.
Other people simply delighted in the antics of Miami's head coach, with comparisons to the speedsters in his own team like Tyreek Hill and Raheem Mostert. Here are some of the best responses on X, formerly known as Twitter.
Chicago fans wonder what would have happened if Mike McDaniel would have paired up with Justin Fields
Mike McDaniel has done wonders for the Miami Dolphins franchise. Tua Tagovailoa, whose ability was being doubted by many players, has looked like a different player under his head coach. He was the best quarterback based on passer rating last year and looks to be in a position to build further on last season.
Meanwhile, Justin Fields is struggling with the Chicago Bears. They are 0-2 this season, losing two games against teams that did not make the playoffs last year: the Green Bay Packers and the Tampa Bay Buccaneers. It points to a worrying sign and there is frustration among the Bears fanbase that their young quarterback's talents are being squandered.
Fans took to social media lamenting the fact that the Chicago Bears did not even try for McDaniel as a mentor to Fields. Here are some social media posts.
However, one man's pain is another man's gain. The Chicago Bears will have to hope that Matt Eberflus comes good as the Miami Dolphins enjoy their good fortune in the head coaching department.