Kansas City Chiefs quarterback Patrick Mahomes had a chance to overtake the great Peyton Manning today in their match against the Las Vegas Raiders. This was in terms of having the most passing yards in a season. Ultimately, though, he finished with 5,250 yards, which is short of the record of 5,477 yards that Peyton Manning finished with in the 2013 season.
That season remains the benchmark for all quarterbacks because, in addition to the most yards, Peyton Manning threw for a record 55 touchdowns. In comparison, Patrick Mahomes ended up with 41 touchdowns this season. Mahomes also achieved his record in 17 games, whereas Manning achieved it with one game less (the regular season was 16 games at the time).
By the end of the game today, with the Chiefs having secured the AFC first seed, Mahomes was wrapped up and Chad Henne took the final snaps. They will be hoping, as well as the regular season has been for them, that they go on to lift the Lombardi Trophy this season. That was something Peyton Manning could not do in 2013 as the Seattle Seahawks defense throttled him in Super Bowl XLVIII.
•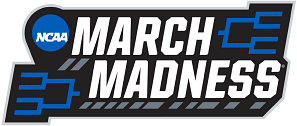 Top 5 NFL QBs with most passing yards in a season ft. Peyton Manning and Patrick Mahomes
Based on the final standings, Patrick Mahomes is now among the top five seasons for passing yards ever. Here is the ranking of the best five seasons of all time. Tom Brady is the only quarterback to feature twice in the top five, with Drew Brees having the most passing yards in season most times in the top 10.
#5 - Tom Brady, 2011, New England Patriots, 5,235 yards
Tom Brady threw for 39 touchdowns that season. Despite that, he was not the passing yards leader this season, nor did he win the MVP.
#4 - Patrick Mahomes, 2022, Kansas City Chiefs, 5,250 yards
This season, Patrick Mahomes threw for 41 touchdowns and looks to be the favorite to win his second league MVP award.
#3 - Tom Brady, 2021, Tampa Bay Buccaneers, 5,316 yards
Tom Brady finished last season with the most yards of his career and with 43 touchdowns. Aaron Rodgers took the MVP award.
#2 - Drew Brees, 2011, New Orleans Saints, 5,476 yards
Drew Brees pipped Tom Brady for the most passing yards and had 46 touchdowns. However, neither won the MVP award as Aaron Rodgers beat them both.
#1 - Peyton Manning, 2013, Denver Broncos, 5,477 yards
With 55 touchdowns, this remains the greatest-ever quarterback season of all time. Peyton Manning won his fifth and final MVP award that season.