Aaron Rodgers suffered another injury in Week 12 during the loss to the Philadelphia Eagles. The Green Bay Packers quarterback was already playing with a broken thumb, and against the Eagles, he hurt his rib.
Backup quarterback Jordan Love was given an opportunity after Rodgers exited the game, and Love impressed many with his confident throws. He completed 6/9 throws for 113 yards and threw a touchdown pass as well to rookie receiver Christian Watson.
•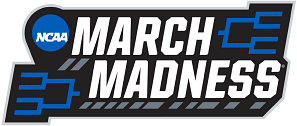 Many believe that this is the right opportunity for the Packers to give Jordan Love some playing time as Rodgers recovers. Nick Wright also believes that the Packers should give Jordan Love the opportunity to showcase his talent.
When asked about whether the Packers should shut down Aaron Rodgers, Wright said this on First Things First:
"Of course, and Aaron should suggest it. Oh, it's what's best for him. And more importantly, it's what's best for the Packers... It gives you an opportunity that you would not have otherwise gotten to get real gametime with Jordan Love."
He continued:
"So this is the window to do it right after this season. If he plays and he's bad, you decline the option. You cut your losses. You don't cut the player but you'd like okay, it was a bad pick. If he plays and he's good. You pick up the option. And then you decide you talk with Aaron how much longer you plan on playing?"
Wright added:
"He's got a broken thumb and thumb and seemingly cracked ribs. This shouldn't be a discussion. This is not an indictment on Aaron Rodgers, Greg, but he should not play another snap this season for the Packers."
After losing to the Philadelphia Eagles, the Green Bay Packers are 4-8. It would take a miracle for them to qualify for the playoffs this season. This is a low-risk opportunity for the Packers to step up and tell Aaron Rodgers to take some time off and allow his backup play to show his quality on the field.
---
Aaron Rodgers wants to continue playing
Aaron Rodgers has made it clear that, if possible, he will be back to play the Chicago Bears in Week 13. He doesn't want to shut himself down until the Packers are mathematically out of playoff contention.
If Rodgers decides to continue playing, then the franchise will be in a tough situation as they won't get to see how much Jordan Love has developed his game.
This is similar to what happened when Rodgers took Brett Favre's place all those years ago. It's possible that Rodgers has that memory at the forefront of his thinking, as he seems intent on ignoring the risks to his health. How the franchise handles the situation remains to be seen.
---
If you use any of the above quotes, please credit First Things First and H/T Sportskeeda.