Reports emerged recently of the NFL docking two days of OTAs from the New England Patriots for reportedly violating offseason rules. There were some concerns when their organized team activities on Thursday were called off. Now, the suspension explains that and there will be another off next week as well.
NFL fans were up in arms after they heard the news. The New England Patriots have been accused during Bill Belichick's tenure of various ethical lapses, including the Spygate and Deflategate scandals.
•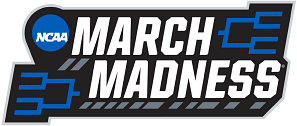 The latest report meant that fans could not help but think that they were up to such ways again.
Many took to Reddit to blast them. Some blamed the coach, with others supporting the notion that they were like an addict who could not shake off the habit. Others took a more humourous approach to the situation.
Here are some of the posts on Reddit:
What have the New England Patriots done to deserve this punishment?
The New England Patriots have not yet commented on this matter, so we do not know what the official reason was given to them for docking the OTAs.
However, it is likely that there was some issue that was caught on tape that violated existing protocols. There are rules regarding offseason practices and teams have to record them and send them to the league.
Notably, there are rules regarding full-pad practices, for example. That is not yet allowed. Similarly, players are not supposed to wear helmets, cleats, and other types of equipment at certain times and just play 11 v 11.
There are other times when defenders may not line up for pass-defense drills. Full contact may not be allowed in certain cases as well.
Presumably, something of that nature has happened as well, but we will not know the full story if the Patriots do not officially comment on the matter. However, given how particular some of the rules are, it is not that uncommon for teams to fall afoul of these standards.
Other teams like the Dallas Cowboys (2021, 2022), Chicago Bears (2022), Houston Texans (2022), San Francisco 49ers (2021) and Jacksonville Jaguars (2021) have also OTA days for violating offseason rules.
Beginning the week of May 29, the Patriots will have another day forfeited of the OTAs, in addition to the one they already missed this Thursday.