The much-awaited documentary 'Kelce', on Philadelphia Eagles star Jason Kelce, was recently released on Amazon Prime. Although the documentary does an impeccable job of representing Kelce, it does not fail to portray his wife, Kylie, in a positive light too.
Kylie instantly became a fan favorite, with Reddit users unable to stop raving about her. They also felt that she was down-to-earth and relatable, cementing the reputation she had gained following her appearance on the New Heights podcast.
"Did anyone catch the New Heights episode with Jason's wife as the guest. She's absolutely refreshing!"
•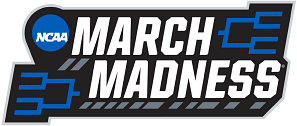 The 'Kelce' documentary covers Jason Kelce's life experiences and includes his family and teammates. Described as a love story between a city, a team, and Kelce's family, the documentary aims to showcase the connections and support within the NFL community.
Viewers will get a glimpse of Jason Kelce's important moments from last season, including the debut of his podcast, the arrival of his third daughter, and the historic Super Bowl.
Jason Kelce shared how he and his family deal with fame
After last year's Super Bowl, the Kelce brothers plummeted to fame and launched various endeavors together. Travis and Jason Kelce came up with their hit podcast, 'New Heights', which instantly became a hit among the fans.
This newfound popularity brought constant media attention to their family. In an interview, Jason Kelce admitted that they try not to let fame affect them. However, he acknowledged that it can be difficult to fully enjoy simple activities without being recognized.
"We really try not to let it affect us, to be honest with you. I think there are times where you're out and about and whatnot, and it's hard to just enjoy being at an event or out to dinner."
"But for the most part, everybody's very nice and generous and either they are fans of the team or listening to the podcasts, or all of our family."
The family is currently focused on raising their six-month-old daughter.
Edited by Akshay Saraswat