Patrick Mahomes and Travis Kelce led the Kansas City Chiefs to the White House as the President of the United States, as is tradition, toasted the Super Bowl champions. During the event, Kelce could not but help take the opportunity to clown around a bit.
After President Biden posed for photos with Mahomes and Kelce, the players were expected to join their teammates waiting behind them. However, as onlookers momentarily turned their attention away, Kelce took a detour and made his way to the Presidential podium, playfully seizing the moment to speak.
Patrick Mahomes swiftly intervened, preventing any further embarrassment. While all of it was done in jest, people could not help but roast the quarterback for how quick he was on his feet.
•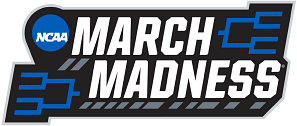 NFL fans took to Twitter to joke about the matter. Some figured that he has become so used to taking care of his brother's, Jackson Mahomes' many shenanigans, he has experience handling such situations.
Patrick Mahomes, Travis Kelce and the Chiefs finally get a chance to visit the White House
Visiting the White House as Super Bowl champions is a special experience for football players, symbolizing the pinnacle of their careers. The Kansas City Chiefs achieved Super Bowl victory in 2020 by defeating the San Francisco 49ers. However, due to the ongoing COVID-19 pandemic, they were unable to make the customary visit to the White House at that time.
Critical players for the previous win, like Tyreek Hill, have, of course, moved on. So they never even had the chance to meet the President of the United States. But stars like Patrick Mahomes and Travis Kelce have remained and they finally got their time to shine in the White House.
It was also accompanied by the spectacle of then President Donald Trump confusing the location of Kansas City. He thought it was in the state of Kansas, whereas in reality it is in Missouri. He since deleted that Tweet.
Fortunately, with the pandemic lockdowns now behind us, the Kansas City Chiefs were able to savor their own moment at the White House. Given Mahomes and Kelce's remarkable performances last year, it's highly likely that if they can maintain their form, future visits to the White House may become a more frequent occurrence for them.