Aaron Rodgers was seen as a savior of a New York Jets team that missed the playoffs last season via a six-game losing streak. He was a jolt of energy to an offense with young but talented players like Garrett Wilson and Breece Hall.
Unfortunately, the Jets' expectations have become a nightmare after the four-time NFL Most Valuable Player left their Week 1 game against the Buffalo Bills early. His return is questionable, making Zach Wilson the team's starting quarterback for now.
---
•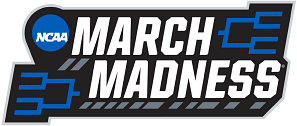 Aaron Rodgers' injury leaves the window open for Zach Wilson
The highly-touted Monday Night Football matchup between the Jets and the Bills would have featured a quarterback showdown between Aaron Rodgers and Josh Allen. However, it wouldn't go according to script after Leonard Floyd sacked Rodgers in the opening quarter of their season opener at MetLife Stadium.
Rodgers initially got up but went down on the field soon after. He was brought to the medical tent before leaving the field. This development had "Pardon My Take" host Dan "Big Cat" Katz commenting:
"No one wants to watch Zach Wilson what the f*ck"
Another football fan commented:
"Jets being Jets"
Here are other reactions regarding Aaron Rodgers' injury and Zach Wilson's entry into their game versus the Buffalo Bills:
A sideline report from ESPN revealed that Aaron Rodgers suffered an ankle injury. While initial X-rays showed negative results for a fracture, the veteran quarterback wore a walking boot and will be out for the game.
The Jets traded for Rodgers from the Green Bay Packers one day before the 2023 NFL Draft. He replaced Zach Wilson, New York's second overall selection in the 2021 draft.
The plan was to have Rodgers elevate the Jets from fringe to legitimate contenders. His command of the pocket and playmaking ability should increase the team's chances of ending their playoff drought. Sadly, Wilson must immediately apply any wisdom he acquired from the veteran during the offseason.
---
Aaron Rodgers' injury revives ghosts from previous Jets seasons
As ESPN's Joe Buck shared, Rodgers' ankle injury has an eerily similar feeling to previous injuries to New York Jets quarterbacks.
New York's AFC squad had high hopes for the 1999 season after making it to the AFC Championship Game the previous season.
Unfortunately, starting quarterback Vinny Testaverde suffered a ruptured Achilles in their season opener against the New England Patriots. They finished the regular season at 8-8 and out of playoff contention.
After reaching the Divisional Round the previous year, they were also optimistic about the 2003 season. Unfortunately, Chad Pennington suffered a season-ending fracture on his left hand during their preseason game versus the New York Giants.
They finished their 2003 campaign at 6-10.
Edited by Lance Fernandez