Cleveland Browns quarterback Deshaun Watson was hit with another sexual misconduct allegation this week following a spate of lawsuits.
On Thursday, it was announced that another massage therapist had filed a civil lawsuit against the quarterback for sexual misconduct dating back to December 2020.
The licensed massage therapist stated that the quarterback paid her triple the amount that she usually charges for an hour-long massage.
•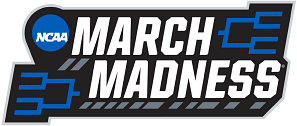 This is the 26th massage therapist to file a civil lawsuit against Watson.
The quarterback has settled 23 of the 24 lawsuits that were filed against him. All of these allegations allegedly took place in the Houston, Texas, area during the quarterback's time with the Texans.
When this latest allegation was filed in a Texas court and then made public, many couldn't believe there was yet another case against Deshaun Watson.
The reaction from fans was an overall shock, especially considering his current contract.
The quarterback is currently guaranteed $230 million on his five-year contract with the Cleveland Browns – the most guaranteed money in an NFL contract ever.
Some Browns fans are also in disbelief that their team traded for the quarterback and are paying him such a large contract on top of that.
Here's what social media had to say about the latest Deshaun Watson allegation:
How long is QB Deshaun Watson's current suspension?
In August, the NFL finally made a decision about Cleveland Browns quarterback Deshaun Watson.
The quarterback and the league settled on a suspension and a hefty fine. This would allow him to take the field again this season for the first time since Week 16 of the 2020 NFL season.
He was fined $5 million for his actions and is currently undergoing therapy and treatment to prevent further incidents from happening.
The Cleveland QB is currently serving an 11-game suspension in lieu of breaching the league's personal conduct policy. He returned to the Browns' practice facility on Monday for the first time since August 30, which is when his suspension began.
He is now allowed to work out with teammates as he prepares for his comeback, which is scheduled for November 28, 2022. This would allow him to return for the December 4 game against the Houston Texans, his first return to his former team.
The NFL has not yet made a statement on the most recent allegation against the quarterback. Whether they would consider tacking on an additional fine or suspension is unclear at the moment.