The Cleveland Browns defeated the Tampa Bay Buccaneers on Sunday afternoon in overtime. Quarterback Jacoby Brissett, who has been the starter all season as Deshaun Watson was suspended, led the team to victory.
Watson's suspension officially ended on Monday morning, and the Cleveland Browns added the quarterback to the 53-man roster. Watson will now start this Sunday for the first time in a regular-season game since January 3, 2021. His start will ironically take place on the road against his former team, the Houston Texans.
•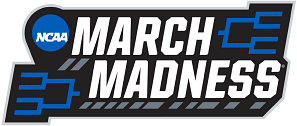 When the Browns announced that Watson was now officially reinstated, fans were not pleased with the decision. While most disagreed with the length of the suspension, others felt that Brissett should be allowed to continue to lead the offense.
Some fans compared the quarterback's suspension to Calvin Ridley, who was suspended for at least one full season. Ridley is accused of gambling on an Atlanta Falcons game last season.
Other fans noted the timing of the end of his suspension as the Browns play the Texans. They added that they believed that the NFL was simply looking for more ratings.
No matter which way fans feel, they are all quite passionate about the quarterback's return to the field this weekend. It should nonetheless make for an interesting couple of days.
---
Why was Browns QB Deshaun Watson suspended?
Quarterback Deshaun Watson will step back onto a football field for the first time since Week 16 of the 2020-21 NFL season. At the time, he was a member of the Houston Texans and had asked for a trade. While the Texans weren't necessarily interested in trading the quarterback at the time, his situation worsened.
Watson was accused by 22 massage therapists in Houston, Texas of sexual assault and harassment. While no criminal charges were filed, civil lawsuits started to accumulate. All but one of the civil lawsuits have been settled.
Although the quarterback wanted a trade, it was a difficult task for the Texans as other NFL teams were apprehensive of trading for a player who was most likely facing suspension.
The Cleveland Browns ultimately traded for Watson and a sixth-round pick in 2024 in March 2022. They gave up first-round picks in 2022, 2023, and 2024 as well as fourth-round picks in 2022 and 2024.
After the sexual assault investigation, the NFL and NFLPA agreed on an 11-game suspension and a $5 million fine for Watson.
Edited by Nicolaas Ackermann